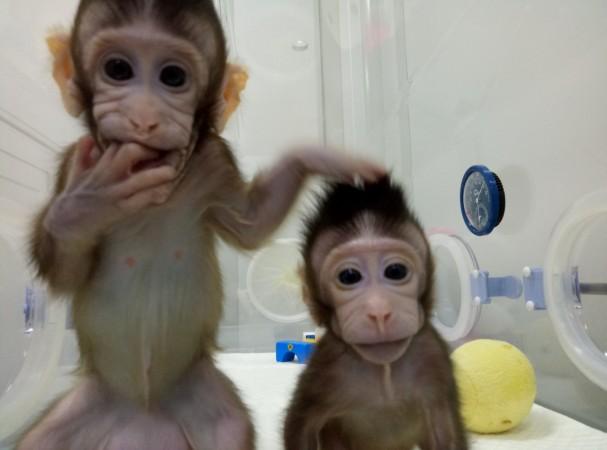 The revolutionary DNA transferring technique, which led to the birth of "Dolly the sheep" in 1996, has helped scientists clone two monkeys in China. Although the method has already been used to clone dozens of other animals like cats, dogs, rats and cattle, this is the first time primates have been replicated, potentially paving the way to cloning humans in the future.
In a new study, published in the journal Cell on Wednesday, a team of Chinese researchers said that they had managed to tweak the somatic cell nuclear transfer (SCNT) technique -- the method used to create Dolly the sheep over 20 years ago -- to make it work in primates. Their end product was the pair of cloned female macaques named Zhong Zhong and Hua Hua.
The SCNT technique requires researchers to remove the nucleus from an egg cell and replace it with a nucleus from another animal. After the egg cell receives an electric current to make it believe it has been fertilised, it starts to develop into an embryo that scientists can implant into a surrogate for gestation. The animal that results from this process is a clone of whatever donated the replacement nucleus.
Primates, unlike other mammals such as mice or dogs, had proven resistant to the process. Researchers, however, overcame this challenge by adding two new elements -- a compound called trichostatin A and messenger RNA -- to the usual nutrients and growth factors used before surrogate implantation. These two elements greatly improved blastocyst development and pregnancy rate of transplanted SCNT embryos in surrogate monkeys.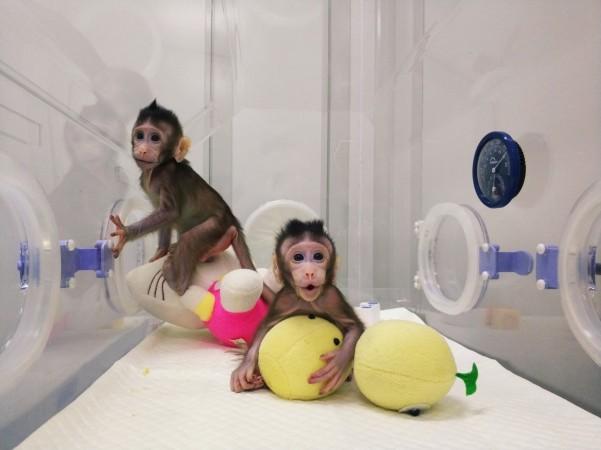 The scientists tested the technique using cells from both adult and fetal macaques and found that babies produced from the former lived only for a few hours after birth. As for cells from fetal macaques, scientists implanted 79 of those embryos into 21 surrogates, six of whom became pregnant, with Zhong Zhong and Hua Hua being the only two successful live births.
"We tried several different methods but only one worked," senior author Qiang Sun at the Chinese Academy of Sciences Institute of Neuroscience in Shanghai said in a statement. "There was much failure before we found a way to successfully clone a monkey."
Zhong Zhong and Hua Hua, however, are not the first primate clones in general; they are the first genetically produced primates using a modified version of the Dolly method. The title of the first ever primate clone goes to Tetra, a rhesus monkey made in 1999 by a simpler method called embryo splitting, which can generate up to four cloned animals at a time.
Considering that macaques are genetically closer to humans than mice, it's quite safe to assume that the latest study and insights gleaned from it will get researchers one step closer to human cloning. In addition, the ability to produce genetically identical macaques can also be extremely useful for medical research.
"You can produce cloned monkeys with the same genetic background except for the gene you manipulated. This will generate real models not just for genetically based brain diseases, but also cancer, immune or metabolic disorders, and allow us to test the efficacy of the drugs for these conditions before clinical use," Sun said.