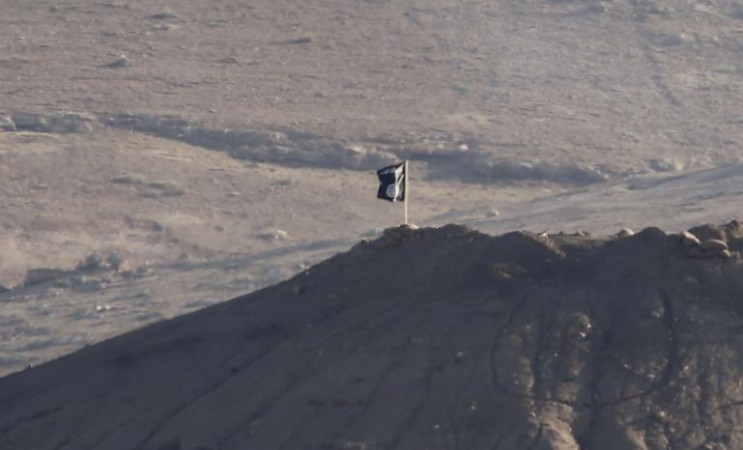 After putting up the optimistic figure of 6,000 ISIS casualties, the United States on Friday said that the Islamic State has only ceded 1% of its occupied territory in Iraq since the coalition airstrikes began.
Pentagon's spokesman Rear Admiral John Kirby said that Iraqi forces and the Kurdish peshmerga forces have been able to reclaim only 700 sq km from ISIS, which still controls a vast territory of 55,000 sq km in Iraq, AFP reported.
"I think we all recognise that it's a small percentage of the total right now. But we're only six, seven months into this thing, too," Kirby said, referring to the US-led strikes against the group in Iraq that began last August.
By comparison, the Iraqi government holds about 77,000 sq km of the 'relevant' areas in the country, while the Kurds control 56,000 sq km.
Given the large territory ISIS still controls in Iraq, Britain's Foreign Secretary Philip Hammond had said that the fight to oust ISIS militants from Iraq could be a prolonged one, which could stretch up to two years.
Hammond made the statement ahead of the 21-nation coalition meeting in London to discuss the ISIS issue on Thursday.
The US is, however, optimistic that it will be able to reclaim the city of Mosul, which was one of the first to be captured by the Islamic State which overran large swathes of territory in Iraq and Syria.
General Lloyd Austin, head of the US military's Central Command revealed the plans of working with Iraqi and Kurdish forces to launch an offensive this summer to win back Mosul.
The US is building up its offensive to reclaim Mosul, the largest city under the Islamic State, by training Iraqi forces and blocking off supply lines to the terror group, Austin told The Wall Street Journal.
The Kurds have been putting up a valiant fight against the jihadists, and the Kurdistan Region Security Council (KRSC) said on Wednesday that Peshmerga forces had successfully reclaimed 480 sq km from ISIS control, also recapturing the strategically important Badush Heights, which is located above Mosul's main northern supply route, BasNews reported.