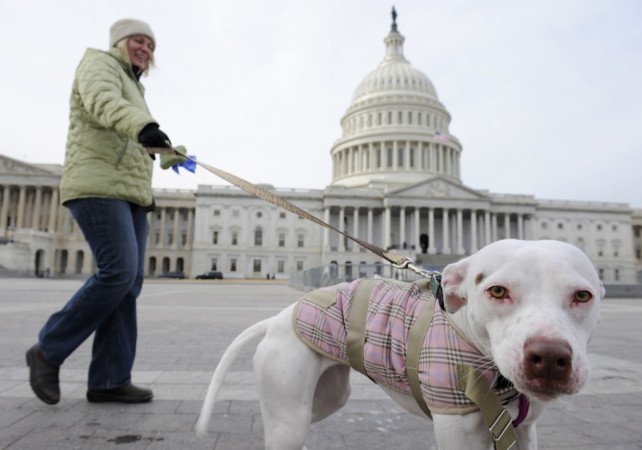 Dog lovers and owners rejoice! Do you know that walking your dog makes you a much fitter person? And apart from making the owner physically fit, walking your dog also raises the feeling of safety in the neighbourhood.
A study conducted by researchers from the University of Western Australia (UWA) shows that fitness and safety go hand-in-hand when you walk your dog. The lead author of this study is Dr Hayley Christian, she focused on continuously establishing a link between three aspects: physical activity, dog walking and the feeling of safety among people in their community.
The researchers analysed more than 1,000 dog owners hailing from the US cities of San Diego, Portland and Nashville and Perth, Australia. The researchers found that these owners walked their dogs around five to six times a week for a span of over 90 minutes.
The above data points towards the fact that dog walkers achieve more than 30 minutes of working on more days per week than non-dog walkers. This means that dog walkers have a comparatively healthier lifestyle than non-dog walkers as they participate in physical activity for at least 150 minutes a week, which is advised for maintaining a good health.
The researchers also found that 60 percent of the dog walkers from US and Australia revealed feeling safer and secure while walking with their dog. Compared to men, women stated feeling more safe. It was also found that the dog walkers in Perth walked their dogs in a local park instead of the neighbourhood in comparison to the US dog walkers.
"Dog walkers were also more than three times more likely to walk in their neighbourhood, suggesting that dog walking helps you get to know your local area and neighbours," stated Dr Christian, according to a Hindustan Times report.
"This natural surveillance provides opportunities for people to interact, and monitor their neighbourhood and notice unusual behaviour, which can help deter local crime and make people feel safer." She added. She even said that dog walkers can became the "eyes and ears on the street".
Dr Christian highlighted the health benefits and social advantages of dog walking, she even wants various policies to be formulated and implemented for supporting dog walkers.