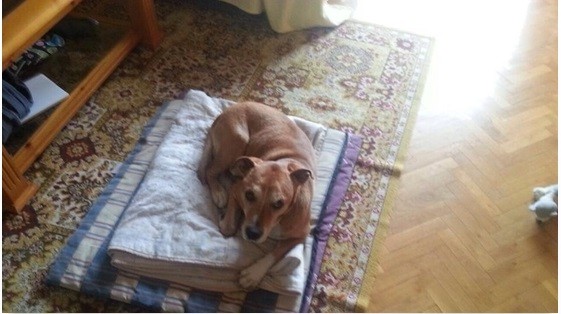 Even as lakhs of people around the world signed a petition urging Spanish authorities to spare the life of Excalibur, the pet dog of Spanish nurse Teresa Ramos who has been diagnosed with Ebola in Madrid, the 12-year-old canine was euthanized on Wednesday.
Though concerns of Ebola have been rising in Spain after the nurse, who was treating an affected priest, was diagnosed with the virus, hundreds of animal activists protested against the government's decision to euthanise the nurse's dog, as reported by CNN.
In fact, more people have rallied behind saving the dog from euthanasia than there has been support to fast-track research for a permanent cure to the deadly disease.
Nearly 4 lakh people signed the Change.org petition to save Excalibur compared to the 1.52 lakh signatures for the petition 'Fast track Drug and vaccine research for Ebola Hemorrhagic fever'.
The call to save the dog's life was sparked after the nurse's husband sent out a message through animal activists to ensure he was not killed, and questions were raised on whether dogs can transmit the virus or contract it. According to World Health Organisation, Ebola transmission has been recorded through animals such as monkeys, fruit bats, gorillas, antelope and porcupine.
However, there has been no conclusive evidence to prove dogs can transmit the virus to humans. According to a study by scientists, 'there is evidence that dogs can be infected with Ebola virus, a finding that raises important human health issues'. They further said in the 2005 study, that 'Asymptomatically infected dogs could be a potential source of human Ebola outbreaks'.
The death of Excalibur, a 12-year-old rescue dog, was confirmed to reporters by an official from Madrid's regional government. The dog was first sedated and then euthanized, according to authorities.
After the dog's death, the petition was changed to "Resignation of those responsible for the murder of Excalibur".