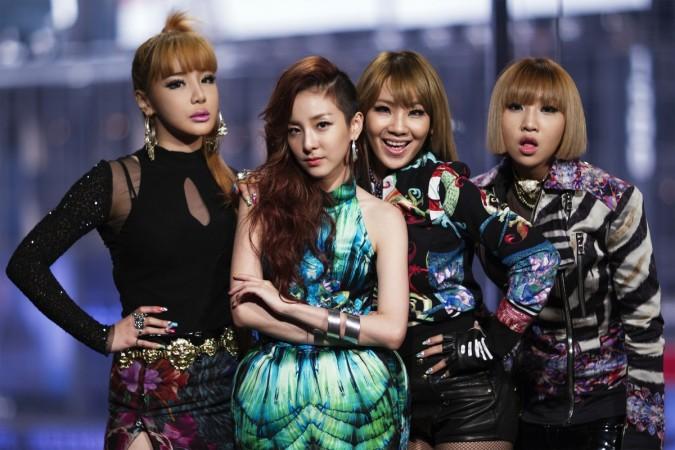 K-pop idols are known for being slim, fit and quite healthy. In fact, they have even spurred a number of diet fads after trying it out themselves. Earlier, 2NE1 member Park Bom made a watermelon and lettuce diet famous after several pictures of her eating the fibrous fruit and leafy vegetable became public. But according to Bom's band mate Sandara Park aka Dara, eating healthy is a new lifestyle choice but this wasn't always the case in YG Entertainment's cafeteria.
During her recent appearance on tvN's variety programme, "Wednesday Food Talk," the "I am the Best" singer spoke about her early years in YG Entertainment. In her words, the food in the cafeteria was delicious and Dara didn't think twice about eating anywhere else. She said she ate her breakfast, lunch, snacks and dinner at the cafeteria but the food and menu changed after a while.
"I think people started posting their opinions though, saying, 'It's too salty,' 'It's too spicy,'" she said. After receiving several complaints, the menu changed and leaned towards healthy food.
Although Dara, 31, didn't say if she continued to eat there after healthy food became the cafetaria's prime concern, she added, "The taste isn't the same as they use less salt. It's still good."
However, she lightened the mood by stating that she could get into trouble with her agency and was quick to add, "I could get in trouble for talking like this. YG is looking out for employee health."
Dara has always struggled to be on a strict diet. The 2NE1 member has often been photographed gobbling a bar of chocolate or eating a heavy meal. However, the singer does sweat it out in the gym to shed those extra calories. In fact, Dara's abs have been an object of envy for several of her fans.
In an interview with Allkpop, she once said her abs didn't always look this chiseled. According to Dara, her abs gained shape once she started training with an expert.