When companies grow at an unbelievably rapid rate, many skeptics — and rivals — start questioning their growth and if there is any secret to their success, such is the case of Chinese smartphone maker Xiaomi.
The Chinese smartphone-maker's exponential growth in the Indian market not only helped it dethrone Samsung as the numero uno smartphone brand in the country but also made the Korean giant question its sales numbers.
Samsung had inadvertently raised a question on Xiaomi's sales tactics. Xiaomi has now hit back, refuting Samsung's claims.
Xiaomi registered a 27 percent growth in its mobile business revenue for the fiscal year 2016-17, with its revenue reaching Rs 34,300 crore thanks to smartphones like the Redmi Note 4 and the Redmi 4. This made Samsung, which until then had been ruling the Indian smartphone space for years, take note and question Xiaomi's success.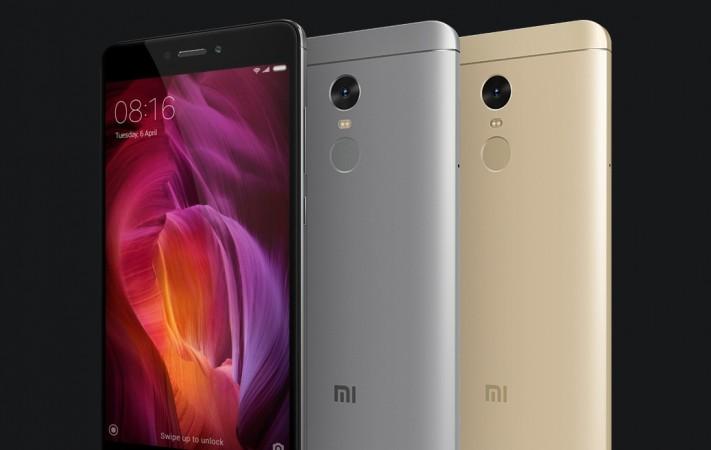 Xiaomi even shipped most of the smartphones sold in Q4 2017, according to International Data Corporation (IDC) reports, but Samsung refuted the reports and said it believes "shipments are important, but they don't tell the final market share."
Now, reacting to Samsung, Xiaomi India Managing Director Manu Kumar Jain has said the Chinese company has the leanest distribution system network in place and whatever is being "Made in India" or being imported into the country is flying off the shelves and not going to "secret warehouses."
Xiaomi does not have big, secret warehouses in India where it is dumping unsold products, but is actually selling smartphones faster than any other brand in the country, Jain emphasized.
"Whatever is being produced locally or shipped into India from us is actually being sold faster than any other brand, unless I am building big, secret warehouses and accumulating the unsold handsets there," Jain told IANS.
"We don't have even a week's inventory anywhere in our system, unlike other brands who at times have two-three months of inventory. We are selling stock coming in the second week of January right in the third week," he said.

In a recent interview with IANS, Asim Warsi, Global Vice-President of Samsung India, refuted the IDC reports that Samsung's market share in India had declined.
"German research firm GfK reports final consumption which is the most important measure of market share. Shipments are important but they don't tell the final market share," Warsi had told IANS.
"The real share is what I sold out to my customers and here, we (Samsung) are pretty strong," he added.
But Jain said unlike Samsung, Xiaomi believes in the IDC reports because IDC tracks both online and offline shipments.
Jain said the online smartphone market has grown to 35-40 percent in India, but the other vendors are simply ignoring this fact and are sharing only the offline numbers (smartphones sold via offline retailers).
"I won't comment on a particular brand but IDC is one research firm that gives actual numbers: Both from online and offline," Jain said.
According to the IDC, Xiaomi shared the top slot with Samsung in terms of smartphone shipments in India in Q3 2017, with a market share of 23.5 percent. However, in the fourth quarter, Xiaomi managed to bypass Samsung with a 26.8 percent market share compared to Samsung's 24.2 percent.
Talking about the whole of 2017, Samsung could be seen as the leader with a 24.7 percent share and Xiaomi occupied the second spot with 20.9 percent share. However, this year we might see the fortunes favoring Xiaomi, which recently launched the most-awaited Redmi Note 5 and Redmi Note 5 Pro handsets in India.
It will be interesting to see if the two handsets outsell their predecessor, the Redmi Note 4, which was instrumental in Xiaomi's journey to the top.
With inputs from IANS