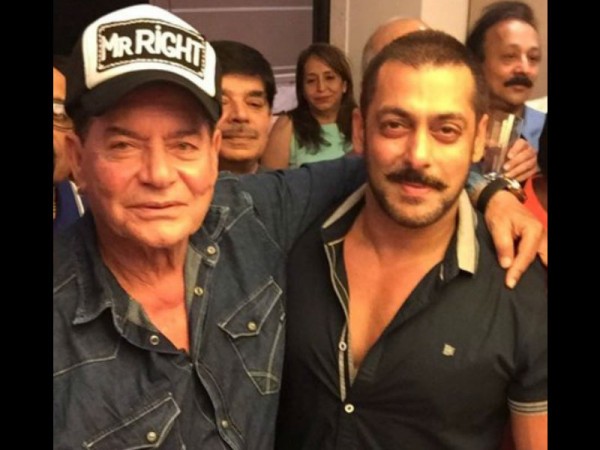 While Salman Khan's recent controversy for his "rape remark" is still making headlines, his father Salim Khan took to Twitter and asserted that neither the actor should apologise nor he should have said sorry on his behalf.
Salim Khan made a series of tweets suggesting he did not know that the issue will remain in news even after he apologised on the "Sultan" actor's behalf and now he regrets doing it.
"Normally people apologise to get rid of the problem but, I meant it hoping that the problem would be over," he tweeted first. The second tweet read: "But the commercial compulsion of the media wanted to carry it to the saturation point. I regret not knowing this."
"What is the meaning of getting an apology from a person under the guillotine, who knows rightly or wrongly that he has not committed a crime," he said in the third tweet. Meanwhile, Salman's sister Arpita Khan Sharma too shared an article on Twitter the headline of which is "Why I Believe Salman Khan Doesn't Owe Anybody An Apology."
The National Commission for Women (NCW) that had demanded a public apology from Salman for the comment had summoned the actor on July 8. Salman had triggered the controversy following his statement saying he used to feel like a raped woman after the hard shooting schedule of "Sultan."
While the remark garnered widespread criticism, Salim Khan then took to Twitter and apologised on the "Bajrangi Bhaijaan" actor's behalf. However, criticisms followed as some raised objection as to why a 50-year-old man's father would need to apologise on his behalf and not him.