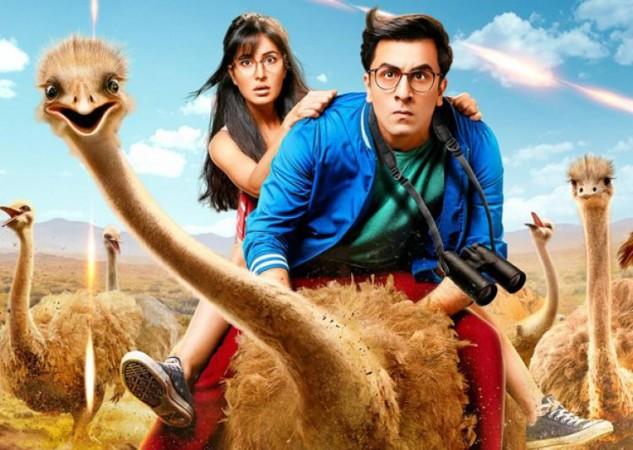 Ranbir Kapoor-starrer Jagga Jasoos is yet to be released but it seems like the actor already feels the movie will not work well at the box office.
Directed by Anurag Basu, Jagga Jasoos is slated to be released on July 14. While Ranbir and his co-actress Katrina Kaif have been busy promoting the film, the former appears to be sceptical about its box office success.
Ranbir is already talking about his future plans in case Jagga Jasoos flops at the box office. After Salman Khan promised to compensate the Tubelight distributors, now Ranbir said he will do the same if Jagga Jasoos bombs.
Ranbir was asked to comment on Salman's decision to compensate Tubelight distributors.
"It has been going on since my grandfather's time in 1950s. The style of making films where everyone makes money, not just the producers but also distributors and exhibitors. It's a healthy exercise. If someone loses money on something and you have made money out of it, it's good to compensate. But that depends on person to person and film to film," Firstpost quoted Ranbir as saying.
However, then he added, "Personally, if my film fails and I am making money out of it, then I will pay back the distributors". So what made Ranbir talk negatively about the movie even before its release?
Jagga Jasoos is a pretty different kind of a movie, and it is hard to predict if the audience will like it or not. Also, the repeated changes in its release date apparently have disappointed the audience.
However, it will bring back the hit pairing of Ranbir and Katrina, which might work in favour of the movie.