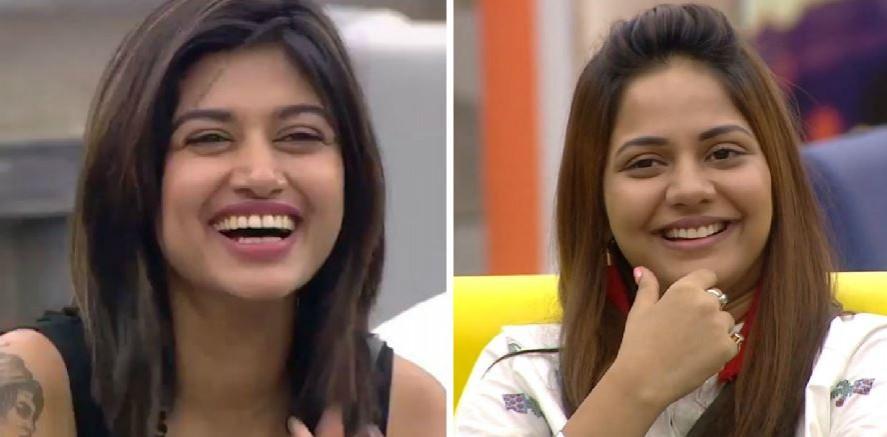 Aishwarya Dutta's image with the Bigg Boss Tamil 2 fans is fast changing and her fortunes might change after Oviya apparently extended her support to her.
On her Twitter account, Oviya just posted, "#Aiswarya dutta.[sic]" This comment is seen as her support to Aishwarya. Many have questioned her whether she is putting her weight behind Aishwarya to ensure that she wins the show.
Nonetheless, Oviya has remained silent although people have bombarded her with their queries to explain her stand. For now, the fans of Aishwarya has taken it positively and hoping that her support will help their favourite contestant of Bigg Boss Tamil 2 to emerge victorious.
Oviya, who was cornered by the inmates during her stay in Bigg Boss Tamil 1, won the hearts of millions of fans with her honesty and straight-forward attitude. Even today, she is being showered with unconditional love by fans.
Her support can easily change the course of the game.
Aishwarya Dutta has impressed the viewers with her participation in tasks, but her rude behaviour in the Dictator task and her comments on the other contestants left the viewers fuming.
In the last couple of days, the true colours of other inmates have come out with Aishwarya being cornered by the likes of Balaji, Oviya and Riythvika in the recent days. So, there is some kind of sympathy riding on her.
All these factors along with Oviya's support would easily help Aishwarya to enter the finale of Kamal Haasan-hosted show, which is likely to be held in the last week of September.