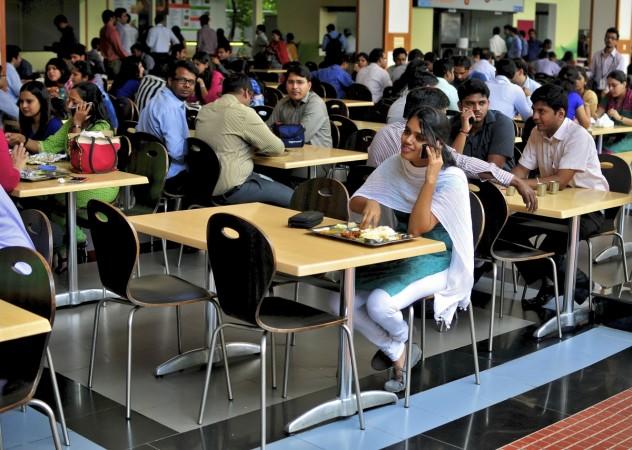 HfS, a research firm based in the U.S. believes that the Indian IT sector is in for troubled times. Founder Phil Fersht believes that the Indian services sector can expect to lose 4,80,000 jobs by 2021.
Classifying the IT sector as well as the business process outsourcing (BPO) space under the India services sector, Fersht said that "low-skilled" jobs in the U.S. as well as in India will be most impacted. In his blog post Fersht described the low-skilled jobs as those involving very little autonomy, detailing them as being simple entry level, process driven tasks.
Fersht, on the other hand added that the phasing out of low-skilled jobs would lead to the creation of more medium- and high-skilled jobs. Fersht described medium- and high-skilled jobs as ones that require experience, complex problem solving, ability to learn on-the-job and to work autonomously.
Fersht predicts that the Indian IT sector will face the biggest impact with the sector potentially losing up to 14 percent of its workforce by 2021. While automation would result in 6,40,000 low-skill employees being replaced, the high- and medium-skilled jobs that would be created is expected to be somewhere around 1,60,000.
Automation could have a significant impact on the Indian BPO industry as well. Chatbots were all the rage a few months ago, with Facebook introducing them to its Messenger app three months ago. Currently there are close to 11,000 chatbots available. Microsoft too let its chatbot, Tay, out into the wild, and while the results were rather not in line with what Microsoft may have wanted, Tay, who was hailed as a chatbot able to learn, really proved what she was capable of.
"The repetitive tasks started going away more than a decade ago, it has already happened and will continue to happen, while we are adapting, more and more of these low-end tasks will go away, you can see the signs," said Raman Roy of Quattro, in an interview with the Economic Times. Roy is considered as one of the founders of the Indian BPO industry. He optimistically added that the task of developing these chatbots, the tech that will go into driverless cars and robotic automation would be handled by IT companies in India.
Nascomm too, in its FY17 Outlook report, which it shared with the International Business Times, India, noted that the IT industry witnessed a slowdown of new hires in 2016, but individuals who have some special skill sets to bring to the table are more in demand than ever.
While Fersht expects the Indian IT and services sector to shrink 14 percent, by 2021, Nascomm predicts that start-ups will usher in India's next wave of tech growth. It also predicts that India's aspirations of earning $350 billion by 2025 is well within reach. This despite Nasscom chairman C P Gurnani saying that new IT jobs can expect to see a 20 percent dip in 2017.
Sure, organizations like Infosys are keen on re-skilling employees, but the future of the IT and services industry doesn't seem as grim, as Fersht sees it. There still are optimists, like Infosys' Global Head for Cloud Samson David, who, in an interview with the Hindu Business Line, drew parallels between horse drawn carriages being replaced by cars and the new industry creating even more opportunities.