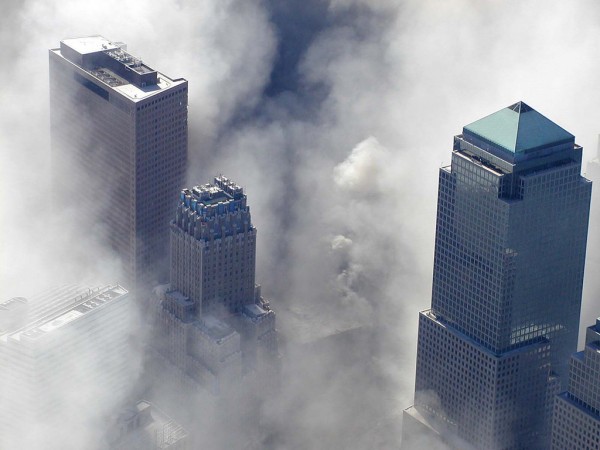 A new documentary titled – "Qatar... The Road to Manhattan" will be broadcast on Wednesday. This will be a part of the "Sky Documentaries" series by Sky News Arabia.
This documentary will reportedly highlight the hidden role of Qatar in supporting and financing terrorism. The documentary will also speak of the support lent by the former minister of interior of Qatar and minister of endowments, Abdullah Bin Khalid Al Thani to 9/11 principal architect Khalid Sheikh Mohammed.
The documentary will also reveal Al Thani's sympathy with Osama Bin Laden, the former leader of Al Qaeda and other terrorist groups.
The movie will be showcased at 20.00 GMT (12am UAE) and will bring to light the reported relationship between Qatar and Khalid Sheikh Mohammed (SKM), the mastermind behind the 2001 attacks on the United States. It will talk about Qatar's long term support for him when it came to achieving his terrorist goals.
This film will also address the attempts made by the US security agencies for arresting Khalid Sheikh Mohammed from Doha in 1996.
Further, it will bring to context how the rumours about AI Thani's intervention helped him escape Doha and how the US intelligence was blocked from arresting him, which in turn enabled him to go ahead with his terrorist plans and execute the same on September 11, 2011, against the US.
Testimonies from several US Central Intelligence Agency agents point to the direct involvement of Abdullah Bin Khalid Al Thani, who alleged to have kept Khalid Shaikh Mohammad informed about the US' plans to arrest him, said a Gulf news report.
About Khalid Sheikh Mohammed
Popularly known as the mastermind behind the September 11 attacks on the US, Khalid Shaikh Mohammad (popularly known as KSM), has been associated with nearly every al Qaeda attack that took place between 1993 and 2003.
The FBI and CIA noticed him in January 1995 when his plan to blow up a dozen Americal commercial airlines over the Pacific failed. Reports further say that he was also involved in formulating the plot to assassinate Pope John Paul II when the Pope was visiting Manila in 1995. He met Osama bin Laden in 1996.