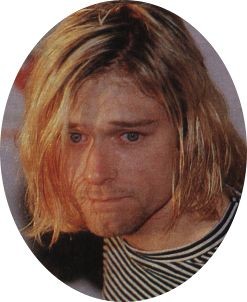 Filmmaker Brett Morgen is almost done with an HBO documentary on the life of Nirvana frontman Kurt Cobain that will be produced by the late rocker's daughter, Frances Bean.
Director Morgen has vowed to paint a more "humanistic portrait" of the singer and said that the documentary film will feature the best of more than "200 hours of unreleased music and audio" that he was given access to by Cobain's family.
"[Kurt was] a contradiction. He could be sincere and sentimental, and also ironic and sarcastic. He was sweet and sour. He was incredibly funny too, and the film has to reflect his spirit," director Brett Morgen wrote in a statement.
The first fully authorized biography of Cobain, who committed suicide in 1994, is called "Kurt Cobain: Montage of Heck".
The 22-year-old daughter of the rock star said that the documentary, which is a little more than two hours, would focus on the life of Cobain and not on his suicide. The final 48 hours of the rock legend's life which include a self-inflicted gunshot that ended his life at the age of 27, will not be shown in the film, Variety reports.
Brett Morgen and his team started working on the project almost eight years ago. They had access to the "All Apologies" star's personal as well as family archives. The documentary is expected to have excerpts of home movies, recordings, artwork, photographs, journals, demos and songbooks.
Morgen said that it took him almost six years to sort through the rights issues. He said in a statement: "Once I stepped into Kurt's archive, I discovered over 200 hours of unreleased music and audio, a vast array of art projects (oil paintings, sculptures), countless hours of never-before-seen home movies, and over 4,000 pages of writings that together help paint an intimate portrait of an artist who rarely revealed himself to the media," Daily Mail reports.
The biopic will release on HBO next year and will be distributed by Universal Intl. Pictures Entertainment in international markets as a theatrical release as well as for TV licensing.
Cobain formed Nirvana in the year 1985, and by the early 1990s he had become a sensation and was decreed the spokesman of Generation X.