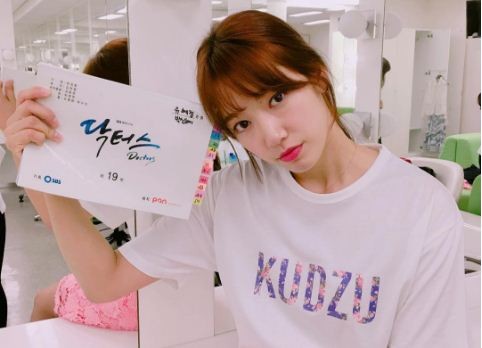 Although Korean drama "Doctors" has wound up, fans aren't ready to move on from the show. They have been demanding for a sequel to the SBS drama, but it looks like its lead stars are busy with other projects.
On Sept. 13, lead actress Park Shin Hye held a live broadcast on V app to wish her fans a happy Chuseok, and she revealed that she was busy preparing for her next project, a movie called "Silent Witness." Park Shin Hye also revealed that she was in the United States recently for a much-needed vacation, and during her time there she managed to get some work done as well.
Park Shin Hye did not say anything about the possibility of a "Doctors" sequel, but she revealed that she was in touch with all her co-stars. "Yes, we do! We have a group chatroom, and everyone shares how they're doing every now and then," she said.
In an earlier interview, the Park Shin Hye said she was sad to wrap up "Doctors" as she had such a great time working on the show. "Those four months were so precious, thankful, and happy; so I wanted to open my heart and show how much it hurts and how I don't want to say goodbye," Park Shin Hye was quoted as saying by Soompi.
During a recent press event for the show, her co-star Kim Rae Won praised Park Shin Hye, saying their off-screen compatibility helped them emote well on screen as well. "We cannot but have good chemistry because she really cares about an actor who plays the opposite role," the 35-year-old actor said, reported Inquisitr. "There are actors who care only about their roles. But in this drama, Shin Hye and I were all open to each other and thus had no other option but to show good chemistry," he added.
Shooting down the possibility of a romance between him and the 26-year-old Park Shin Hye, Kim Rae Won said he was like an elder brother to all his junior co-stars. "Park and other junior actors rather felt comfortable with me and treated me like their brother who is a few years older than them," Kim Rae Won said.