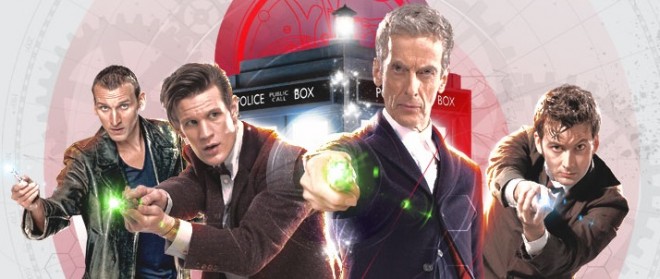 "Doctor Who", the eccentric time-traveller, will finally reach India on 15 May, following which the cult series will be aired on FX India at 9.00 pm (EST) on all weekdays.
The show, which almost defines the British pop culture, has influenced many generations of viewers and television professionals. Thirteen actors have played the titular "Doctor Who" in 34 series that have been aired in two parts; latest is Peter Capaldi.
The Scottish actor, who also played the iconic Cardinal Richelieu in the popular BBC series "The Musketeers", said that he was "apprehensive, excited and keen" about playing the iconic Time Lord.
"My first proper day was stepping out of the TARDIS into a brand new world, which was exactly what was happening to me. Of course being inside the TARDIS you're just inside a big box really... But it is frightening because you have to take on the challenge of this role, but at the same time it's exhilarating because you are getting to step out the TARDIS as Doctor Who, and that's an iconic role and a great position to be in," he elaborated.
Capaldi said that transitioning to the character was easier because he had the support and guidance of Matt Smith (Eleventh Doctor) and David Tennant (Tenth Doctor). He even went on a coffee date with Tennant. "David did take me for a coffee before it had been announced, and he just pointed out to me that I would become more visible and that my life would change in some way," Capaldi said.
He is not just grateful for the friendship that former "Doctor Who" offered him, but also for his companion Jenna Coleman. The Scottish actor gushed while praising about the 29-year-old actress, calling her brilliant and warm. "I couldn't have wished for anyone better to welcome me to the show. She's just been delightful to work with, so I hope we can carry on doing that," he added.
BBC will be airing series 9 of the show in Autumn 2015, in which Capadli and Coleman will return as "Doctor Who" and Clara Oswald, respectively.