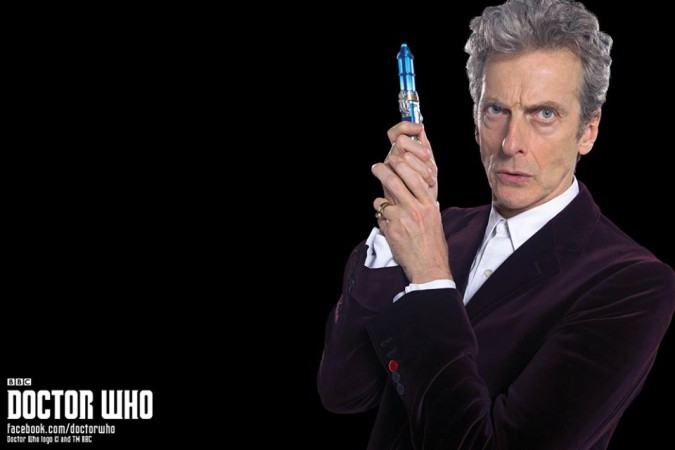 According to the latest reports, major changes are going to take place in the upcoming series of "Doctor Who" as the English actress, Rakhee Thakrar, might replace Jenna Coleman as Clara Oswald, Twelfth Doctor's (Peter Capaldi) companion.
Screen Rant has stated that Steven Moffat will be leaving the show and the upcoming series will be written and produced by Chris Chibnall. As Coleman left the series in Season 9 finale, a new actress will be replacing her soon to play the character of Clara Oswald and according to several rumours, Thakrar is the next choice for Doctor's companion.
The rumours state that the 32-year-old actress, who is known for her role of Shabnam Masood in the British drama "EastEnders," is under negotiation with BBC to play Oswald in Series 10 of "Doctor Who" and will accompany Doctor on his adventures.
Though there has been no such confirmation from BBC, Radio Times has claimed that Rakhee Thakrar will be meeting one of the show's producers along with several other actors. According to the website, she "could be the front-runner for Season 10's companion."
The speculations regarding Thakrar's role in "Doctor Who" Series 10 surfaced when she left "EastEnders." In the meanwhile, Ingrid Oliver, who played the role of Petronella Osgood, also left the series after Series 9.
In an interview with Digital Spy, Steven Moffat said that she (Oliver) is indeed a great character and they loved her, but he doesn't think that "you really get a re-launch out of bringing someone on board the TARDIS who's already been there."
Another actress who left the show is "Game of Thrones" star Maisie Williams, who portrayed the recurring character of Ashildr. "I'm not going to be working on 'Doctor Who' again," she said to Vulture.
"Everyone's hyping about it, which is very exciting, but I guess that's more of a publicity thing. But no, I'm not going to return, I have a lot of other really exciting projects lined up instead."
Though there has no official release date announced by BBC yet, Crossmap has reported that "Doctor Who" Series 10 might be aired in the month of December this year.