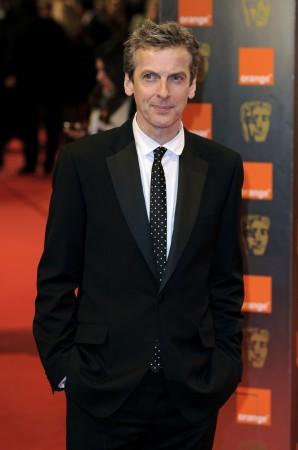 Every year since the relaunch of the "Doctor Who" franchise in 2005, fans are treated to a Christmas Special episode. BBC has released the official episode title and poster, along with an exciting brief summary of what we can expect in the upcoming episode "Last Christmas" this festive season.
"The Doctor and Clara face their Last Christmas. Trapped on an Arctic base, under attack from terrifying creatures, who are you going to call? Santa Claus!"
The new photo also shows Santa Claus, played by Nick Frost, holding something that appears to be a tangerine.
Further details of the plot have not been revealed, but fans feel that Jenna Coleman – who plays Clara in the show – might be leaving. Coleman told Radio Times that there was a "big surprise" in the episode.
"We've all decided we don't want anybody to know which way it's going. If you know I'm in the nest series, or if you know I'm off, you'll know how the story ends. It's must better that nobody knows which way it's going to go so that's where we're trying to keep it at the moment," Coleman told Radio Times in September, The Independent reports.
Christmas Specials have always been very closely tied to the larger storyline, like the introduction of David Tennant in "The Christmas Invasion" or the continuing mystery of the Impossible Girl in "The Snowmen" and also the departure of Matt Smith in "The Time of the Doctor".
Now, keeping in mind the final act in the "Doctor Who" season 8 finale, "Death in Heaven", the 2014 Christmas Special needs to blend the campy trip to the North Pole along with exploring further into the Doctor, played by Peter Capaldi, and Clara's recent gloom.
The "Doctor Who" Christmas Special episode is slated to be televised on BBC One on Christmas Day, BBC reveals. The trailer of the episode is below: