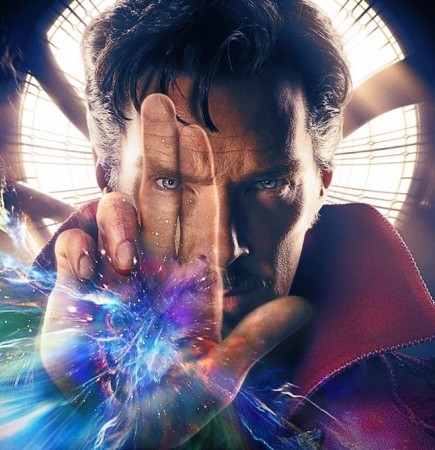 Looks like Marvel Studios has gone all out to take fans deeper into the psychedelic and mystical outer reaches of the Marvel Cinematic Universe with the upcoming film, "Doctor Strange." Of course, it adds to the fun when you have a brilliant lead like Benedict Cumberbatch introducing this bizarre new world.
What was teased briefly in previous Marvel films like "Thor" and "Ant-Man" will be explored more closely in "Doctor Strange." Different realms, realities, dimensions and possibilities, that's what "Strange" is all about and we can get a glimpse of this visual spectacle in the film's first trailer.
In an earlier interview, Cumberbatch who plays Doctor Stephen Strange, admitted to having difficulty understanding and adapting to the shooting style and setup of a superhero film, especially one as VFX-heavy as "Doctor Strange."
"It was like, okay, I've got to keep throwing these poses, these spells, these rune-casting things, everything he does physically I'm thinking, there's going to be a huge amount of speculation and intrigue over the positioning of that finger as opposed to it being there, or there," the actor said, according to the Independent.
"Doctor Strange" is slated to release Nov. 4, 2016. The film also stars Chiwetel Ejiofor, Tilda Swinton, Michael Stuhlbarg, Benedict Wong and Rachel McAdams, among others.
"Doctor Strange" follows the story of neurosurgeon Doctor Stephen Strange who, after a horrific car accident, discovers the hidden world of magic and alternate dimensions. The character is also expected to show up in "The Avengers: Infinity War," but there has been no official confirmation on that, as yet.