Are you addicted to your smartphone? You may or may not; but you will be surprised to know that the world spends billions of dollars on smartphones every year and nearly half the users spend more than five hours daily on smartphones, according to a new finding.
Counterpoint Research has found out from its latest in-depth Global Consumer Insights service spanning multiple countries that nearly half of the world's population uses a smartphone and annual spending on new smartphone hardware exceeds $370 billion.
Also read: 10 best budget smartphones you can buy in October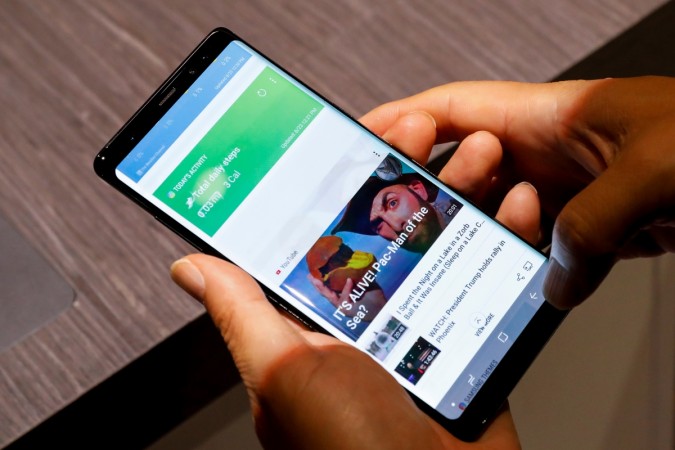 "More than half of the Australian, Chinese, German and Saudi smartphone users revealed that they would be willing to spend more than $400 to replace their current device," said the finding. "More than one third of German and Australian users would be willing to spend more than US$500 in their next smartphone purchase" while only 13 percent of Japanese are willing to spend more than $400 for a new device.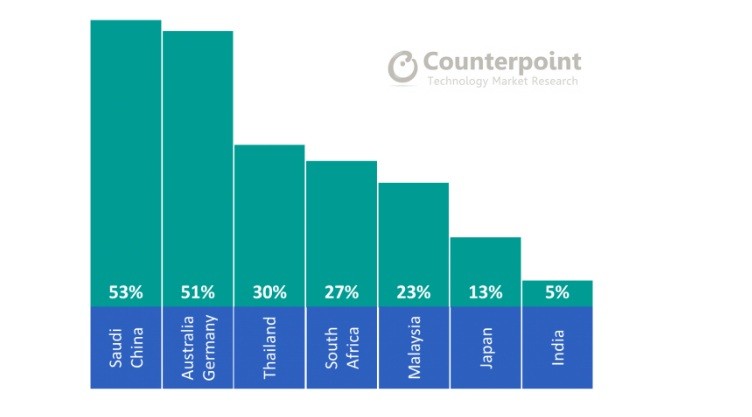 The average global smartphone replacement cycle has reduced to 21 months due to growing dependence on smartphones and availability of affordable smartphones. Consumers in emerging markets have become more aggressive than those from developed markets. Mexican users replace their smartphone fastest, replacing every 18 months, while Japanese reportedly replace their smartphone 26 months.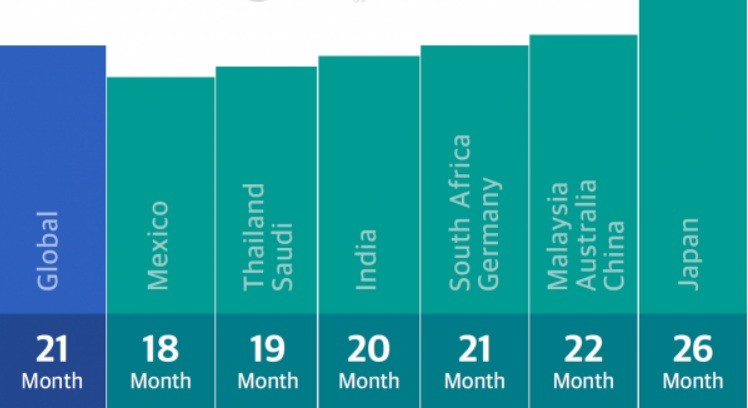 On the other hand, the finding has also revealed that the average smartphone replacement cycle in India is 20 months, which means two in three mobile users in the country plan to upgrade to a new phone within the next twelve months.
Counterpoint Research has also found out that people spend most time on their smartphones than any other gadgets with almost half of respondents spending more than five hours a day and one in four users spending more than seven hours.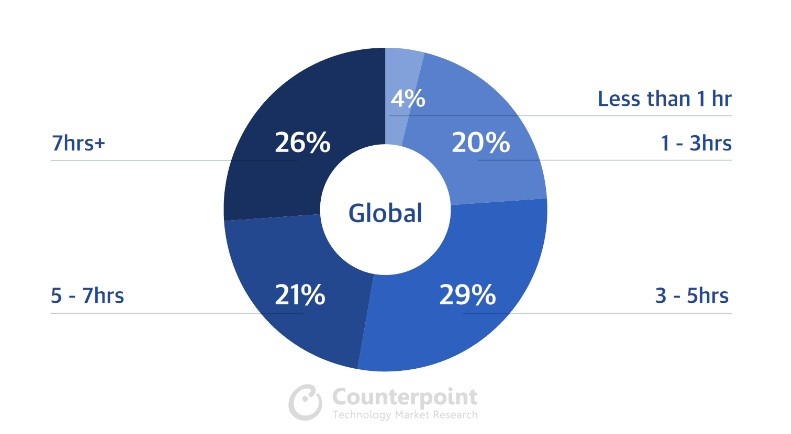 Surprisingly, the users in emerging countries spend more time on smartphones than in developed countries. Malaysian consumers spend most time on their smartphones with 55 percent reported to spend more than five hours per day on their smartphone, while Japanese spend the least time with their smartphones (43 percent).