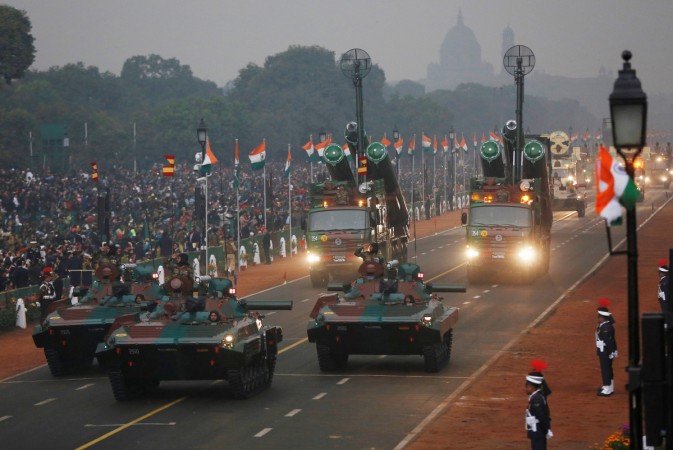 As many as 55 percent of Indians favour autocracy and military rule over a democratic government, according to a survey conducted by the Pew Research Centre.
"In Asia, 55 percent of Indians, 52 percent of Indonesians and 50 percent of Filipinos favour autocracy," the report said based on its survey on governance and trust among key countries across the world.
Even after the country showcased strong democratic credentials since its independence in 1947, more than one-fourth, about 27 percent of the countrymen want a "strong leader". Is this the reason why Prime Minister Narendra Modi enjoys a widespread popularity in the country?
"Roughly half of both Indians (53 percent) and South Africans (52 percent), who live in nations that often hold themselves up as democratic exemplars for their regions, say military rule would be a good thing for their countries," the Pew report stated.
However, the study noted that military rule was not the preferred option for the older citizens in India, who choose established democratic rule over military state.
"But in these societies, older people (those aged 50 and above) are the least supportive of the army running the country, and they are the ones who either personally experienced the struggle to establish a democratic rule or are the immediate descendants of those democratic pioneers," the report explained.
The report further found that people in fast-growing economies are trusting their governments more. "In India, where the economy has grown on average by 6.9 percent since 2012, 85 percent of people trust their national government," the report added.
As many as 41,953 respondents in 38 countries took part in the survey conducted between February 16 and May 8. In the case of India, the sample size for the face-to-face survey conducted was 2,464. Carried out in eight languages, it involved adult population from Delhi and 15 of the 17 most populous states.