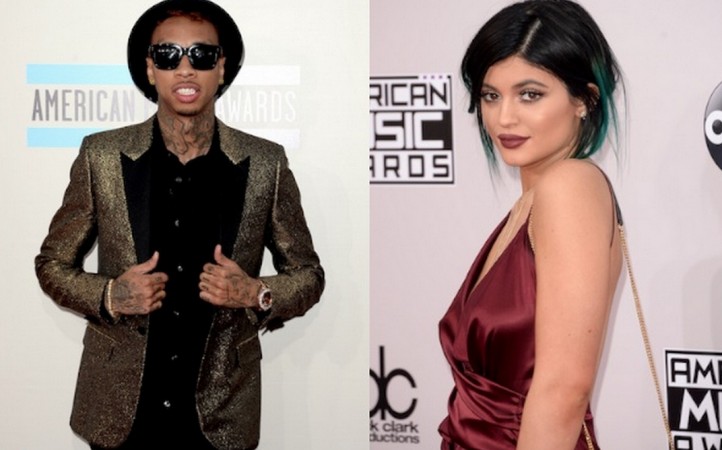 With Blac Chyna always in an attempt to break up Tyga and Kylie, Kris and Bruce Jenner are worried whether the couple's relationship will last long. Also, Tyga being eight years elder to Kylie, her parents believe that their maturity levels might not match and they don't want their daughter hurt. So, does that mean that Kylie's parents want her to stay away from the rapper?
Well, the truth as disclosed by sources at Hollywood Life is that both Kris and Bruce have seen that the 25-year-old and their daughter have fallen head over heels for each other. And so they are totally for the relationship .
"Kris and Bruce trust Kylie and take her word that her relationship with Tyga is on the up and up," a source told the website."Tyga's close with everyone in the family, including Kris and Bruce, and he's assured them both that he'll be a good boy where Kylie's concerned."
Good boy or not, Kylie's parents will always worry about their little girl. But the website has said that as Kylie turns 18 this August, her parents trust her more and that she is becoming a responsible woman who will make her choices wisely.
"She's making her own money. She's practically already an adult," the insider explained. "If her parents wanted to end things between she and Tyga, they would have done so a long time ago."
Meanwhile, Kris and Bruce are also concerned about Kylie getting stuck between Tyga and Blac Chyna. They don't want Kylie hurt and things to become messy.
"Their main concern is how contentious his split with Blac Chyna is and they don't want Kylie getting caught up in it," a family friend told the website. "There are a lot of emotions running hot in Tyga's split and there is a child involved. They are concerned it's just a lot for a 17-year-old girl to deal with."