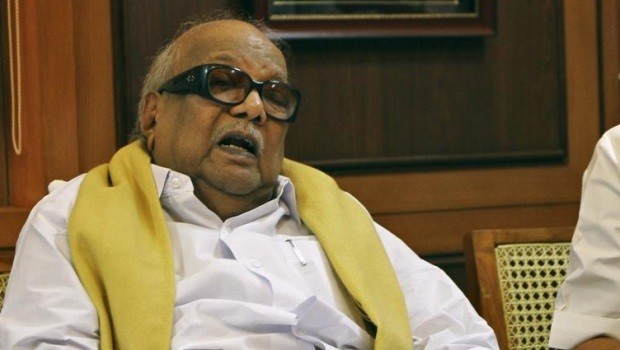 The Dravida Munnetra Kazhagam (DMK) on Tuesday withdrew its support to the Congress-led UPA government over the Sri Lankan Tamils issue.
DMK Chief Karunanidhi has stated that the party would also not provide outside support to the UPA, in the wake of the government's failure to bring amendments to the UN resolution against Sri Lanka for alleged war crimes committed against its Tamil population.
"The DMK has always worked for the Tamils and has been demanding a tough stance against the Sri Lankan government over war crimes against Tamils," Karunanidhi said while addressing a press conference in Chennai. He added that the central government is not doing enough for the Tamil cause.
Following the pullout, five DMK ministers will resign from the UPA cabinet by Wednesday.
Karunanidhi said that the party is willing to reconsider its decision if the government passes a resolution in Parliament condemning the Sri Lankan government before 21 March.