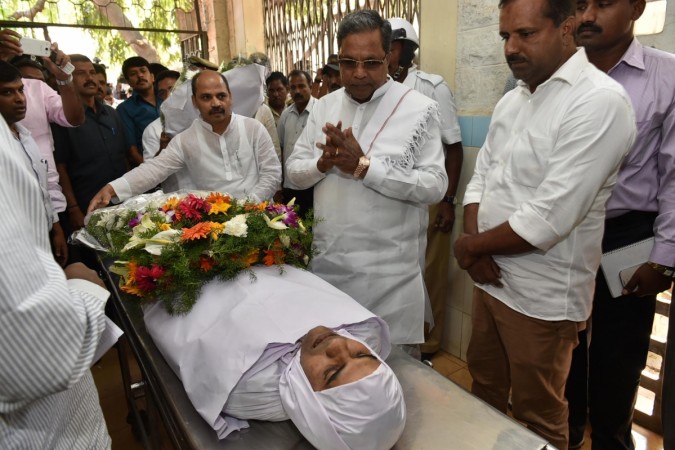 The Karnataka government upped the ante on IAS officer DK Ravi's death case on Tuesday by ordering CBI to complete its investigation in three months.
"Government hereby accords sanction for investigation into unnatural death of DK Ravi, IAS officer, registered at Madiwala Police Station, Bengaluru, under UDR No. 47/2015 u/s 174 CrPC (Police to enquire and report on suicide) to the Central Bureau of Investigation under section 5 & 6 of Delhi Special Police Establishment Act 1946," the government order read.
"The concerned Department/officers/officials/others shall handover data/information/records as and when required by Central Bureau of Investigation and co-operate in the investigation," it said, reports India Today.
Earlier on Monday, Karnataka Chief Minister Siddaramaiah had ordered a CBI probe into the matter. He had also said that the government never wanted the matter to be swept under the carpet.
The state government had earlier claimed a CID probe was good enough and that there was no need to bring CBI into the investigation.
DK Ravi was found hanging in his apartment in Bengaluru on 16 March.