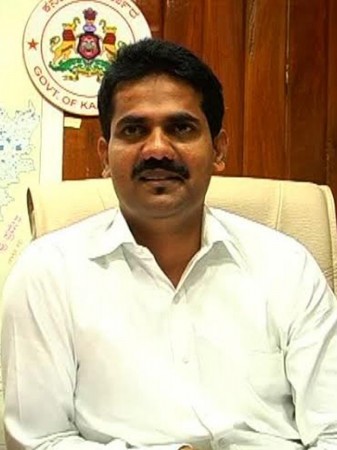 Janata Dal (Secular) leader Kumaraswamy on Saturday released an audio tape in which an MLA is reportedly heard speaking about late IAS officer DK Ravi's transfer to Bengaluru from Kolar where he was posted as the Deputy Commissioner.
In the audio of a purported telephonic conversation, the MLA from Kolar district was also reportedly heard threatening a lower-ranking official working under Ravi to release four lorries of seized illegal sand.
"The MLA was threatening the lower officer, and when he was threatening him he said that the cabinet meeting is there and on (March) 14th this Deputy Commissioner will be transferred," PTI quoted JD(S) leader as saying.
Kumaraswamy alleged that the conversation suggests Ravi was transferred for busting the sand-mining scam and taking up a fight against the mafia."It is anybody's guess Ravi was transferred because of (sand) mafia," he claimed.
"The Chief Minister in the assembly had said that the father-in-law of Ravi and an MLA from Kolar district had requested transfer of the deceased IAS officer. He misled the House to safeguard the interests of the sand mafia and land looters. This Chief Minister transferred the (Kolar) Deputy Commissioner for their (sand and land mafia) protection," Kumaraswamy told reporters while releasing the audio clipping.
Ravi's father-in-law Hanumanthrayappa, however, said there was no issues between his family and his son-in-law's.
"As the head of his family at least I could have sensed something if anything is there. There is no personal problem between my family and his family. So it is a falsehood. Whoever is spreading falsehood, I request once again not to do it," he said.
Ravi was found hanging from the ceiling fan of a room at his apartment in Bengaluru on Monday evening under mysterious circumstances. Though the Bengaluru police prima facie found it to be suicide, they had to look into other prospects as IAS officer's parents and several of his admirers claimed he was murdered.
The case, which is being handled by the Crime Investigation Department, will now be given to the Central Bureau of Investigation after protests across state and followed by Congress President Sonia Gandhi's intervention into the matter.
Karnataka CM Siddaramiah will announce handing over the inquiry into Ravi's death to CBI on Monday.