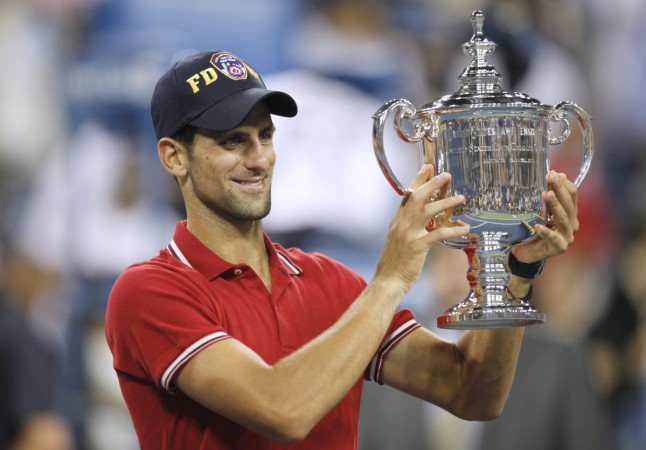 Tennis legend John McEnroe says world no 1 Novak Djokovic is still his favourite to win the 2014 US Open title, even though Roger Federer is back in the form and posing a big challenge.
After Rafael Nadal's withdrawal from the tournament due to a wrist injury, many believe that Djokovic and Federer are now the favourites.
"I would give a slight, slight favourite to Djokovic based on it being best-of-five. He's younger and he can go the distance perhaps a little bit more easily than Roger at this stage. A little bit," McEnroe told ESPN.
"Obviously not having to deal with (Nadal) is a huge positive for him potentially down the road if he's at a stage at the end of the event."
Federer, who reached the final in Toronto ahead of winning the title in Cincinnati last week, has showcased top form of late and the Swiss is now keen to add an 18th Grand Slam title to his kitty. However, the Serb is a big threat to Federer.
"Depending on what happens leading up to it if they were to play in the final, some of it would have to do with how much was left in the tank from previous matches," McEnroe pointed out.
Djokovic thrashed Federer to clinch the Wimbledon title earlier this year but the 27-year old lost out in the early rounds of Rogers Cup and Cincinnati. The Serb married his long-time girlfriend Jelena Ristic post Wimbledon, and McEnroe believes he has lost some focus in the game.
"I don't think Novak's mind has been into it since - it was one of the greatest matches I ever saw at Wimbledon. He got married. I didn't see a lot of his matches since, but I saw a few. I think it was difficult for him to get back into the swing of things. I believe he'll be ready here."
Third seed Stanislas Wawrinka, who won the Australian Open this year, also hopes to make a mark at the US Open. However, the American is not expecting Wawrinka to make it big in this year's last Grand Slam.
"He hasn't been the same since," McEnroe said. "He doesn't seem to be able to handle the attention in a way."