Novak Djokovic's season is going from bad to worse. After struggling to make an impression at majors this year, the Serb's run of 51 Grand Slam appearances is likely to come an end as he is all set to miss US Open 2017, starting August 28.
The world number four is likely to miss out on tennis action for six to 12 weeks as he is suffering from a bone bruise in his elbow. In order to avoid a surgery, Djokovic reportedly needs an extended rest to recover from the injury, according to Tennis Federation of Serbia doctor Zdeslav Milinkovic.
Notably, the Serb, who succumbed to the injury at Wimbledon, had retired from the quarter-final of the grass-court major earlier this month. Djokovic had also missed Miami Open, earlier this year, citing issues with his elbow.
The Serb's doctor reveals that he had continued playing despite carrying the elbow injury, which has caused the bruising on his bone.
"He has a bruised bone due to excessive playing. He did not have enough of a pause, Novak clenched his teeth and continued playing despite a serious injury. It was always a big concern for me as his friend," Milinkovic said.
Djokovic is expected to address the press later this week regarding his injury and future plans.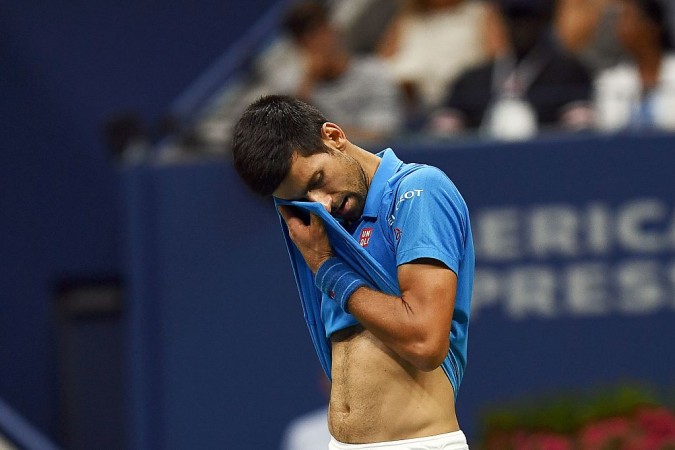 Djokovic going Federer, Nadal's way?
The break could come as a blessing in disguise for Djokovic, who has struggled to find form in the last 12 months. Notably, Roger Federer and Rafael Nadal have got back to their best and are winning titles at will after the duo decided to take time off the game last year.
While Djokovic completed a Calendar Slam at French Open last year, he is currently not the holder of any of the four major titles. Djokovic was dethroned from the top spot of ATP rankings last year by Andy Murray, who went on to win the season-ending ATP World Tour Finals as well.
Djokovic started 2017 on a good note, beating Murray at Qatar Open, but a second-round exit at Australian Open after loss to unseeded Denis Istomin was the starting point of his fall. Poor performances at Acapulco and Indian Wells followed him.
On clay after parting ways with his support staff, Djokovic managed to reach the final stages in the lead-up to French Open. However, he was ousted from Roland Garros by an in-form Dominic Thiem in the quarter-final despite roping in Andre Agassi as coach before the tournament.
Djokovic was forced to play a grass-court tournament outside Wimbledon for the first time since 2011.