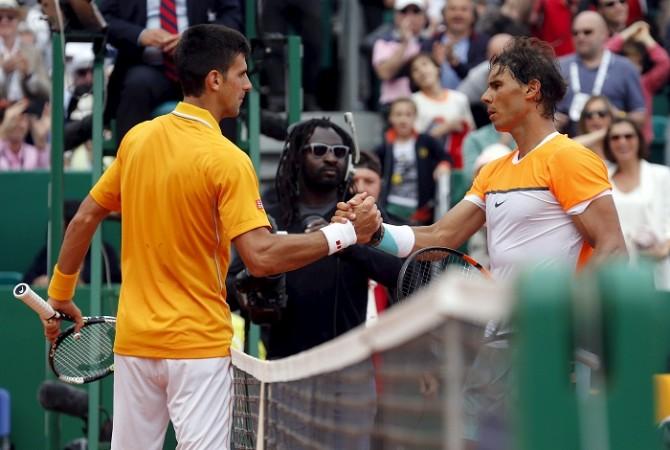 Former world no.1 and 12-time Grand Slam champion Novak Djokovic has said it's enough if tennis stars respect each other and that he doesn't have the word "hate" in his vocabulary.
Djokovic opined about the competitiveness on the tour, which involves "big matches" with a lot of money at stake makes it difficult for him to establish an "honest friendship" with nemesis Rafael Nadal and Roger Federer.
Over the years, Djokovic has had a fierce rivalry with both Nadal and Federer. The Serb, in fact, broke the duopoly of the Swiss and the Spaniard stars, winning 11 Grand Slam titles between 2011 and 2016.
Despite going toe-to-toe on the field, modern-day greats, including the Big Four, have managed to share a healthy relationship off the field.
"We should first define what's friendship. I think that the most important thing is that the relationship is fair and respectful," Djokovic told Russian news agency Novosti, as quoted by Daily Express.
"We play big matches with much money at stake in the biggest events because of this I don't see enough space for an honest friendship. I think it's enough for us to have a correct relationship and respect each other."
Have maximum respect for Federer: Djokovic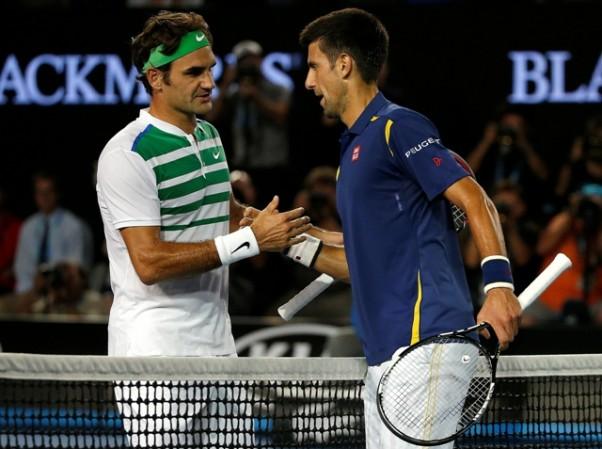 Djokovic said he has "maximum" respect for Federer, who believes had a big influence on the current generation tennis stars. He also shed light on the impact his contemporaries, Nadal and Andy Murray, have had in his career.
"I never had issues with Roger. I feel maximum respect for him because he had a great influence on all of us and tennis in general," Djokovic said.
"With (Rafael) Nadal and (Andy) Murray we are of the same generation, we grew up together and they helped me to get where I was.
"Anyway, I don't hate anyone, the word "hate" is not in my vocabulary."
Meanwhile, Djokovic will be next seen in action in the upcoming Masters 1000 tournament — Madrid Open, starting May 6. The 30-year-old, who is seeded 10th, will start his campaign against in-form Kei Nishikori in the first round.
Djokovic has struggled on the comeback from an elbow injury that hampered his performance at Australian Open. He had faced first-round exits in the Sunshine tournament and his performances on the clay-court swing of the season have been far from impressive.