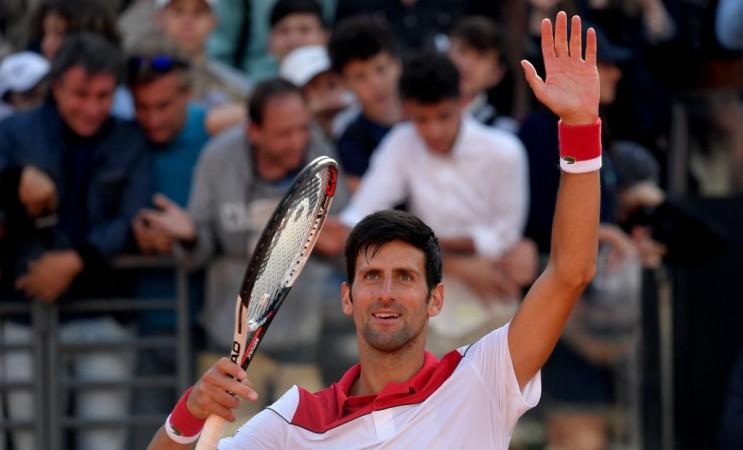 Novak Djokovic has hit out at the schedule of the Italian which led him to a 6-7 3-6 loss in straight sets in the semi-finals in Rome against Rafael Nadal. The Serb was peeved at how the game was kept on midday, despite him having played a gruelling three-setter against Kei Nishikori on Friday, May 18. Nadal, on the other hand, had a long break after dispatching Fabio Fognini in three sets.
Nadal, still unbeaten in semi-finals at the Foro Italico, unleashed a trademark clay-court attack after winning a tight first set lasting well over an hour. Djokovic gave a good account of himself but was unable to get the better of Nadal, who has been in brilliant form this season.
The 31-year-old world number two cut the deficit in his head-to-head series with Djokovic to 26-25, after their 51st meeting since first facing off in 2006. Nadal now stands 10-8 over Djokovic in semi-finals, with the pair having played each other at all four Grand Slam tournaments, the ATP Finals, Davis Cup, the Olympic Games along with eight of the nine Masters 1000 events.
The first set was finely poised as Djokovic broke Nadal to bring the set to a tiebreak. in which Nadal took on the first of two set points with a backhand winner down the line. The Spaniard took a 2-1 lead in the second set with another break of Djokovic and never lost control.
However, Djokovic was miffed as he believes he did not have enough time to prepare for the game and wants to take up the issue at the Players Council. However, he is pleased with his current level and wants to continue his form at the Roland Garros.
"I don't want to seem like I'm complaining about losing the match because of the schedule. But having to end at night and coming back to play early in the day affects a lot," he said., as quoted by AFP.
"Nobody has ever, ever reached me in my entire career to ask me about what I think would be the best scheduling. I don't think that is fair, we will address it in the next players' council.
"I don't think there was that much of a difference, which is great news for me. Winning the tie-break was for him a great wind in his back.
"Rafa was just better in the important moments, played the better shots. He deserved to win
"I haven't had many breaks in the last period, so I'm pleased by how I've played in the last days. I hope Roland Garros can be the continuation."