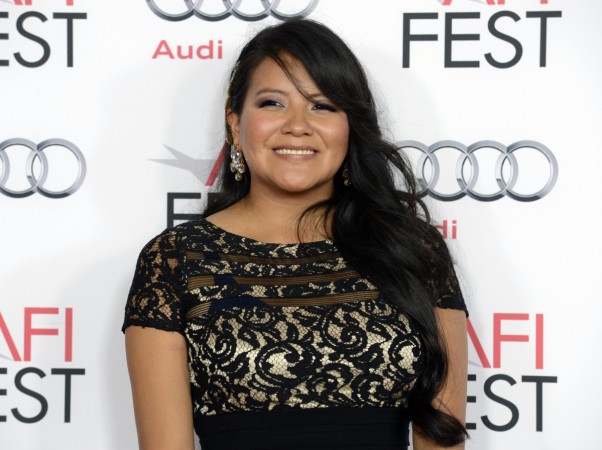 'Django Unchained' star Misty Upham died of blunt-force injuries to her head and torso, Seattle-based King County Medical Examiner's office ruled.
Even though the medical examiner updated its investigation status by stating the cause of death, the manner of the 'August: Osage County' actress' demise remains unknown.
The 32-year-old actress reportedly died the same day that her family informed the police that she was suicidal. Upham's relatives reported that she was missing the next day, 5 October.
Auburn police spokesman Steve Stocker said that they found no evidence of foul play and the death seemed accidental. However, he added that they cannot say anything for sure as no one knows what really happened.
Relatives said that Upham was last been seen walking away from her sister's apartment near the Muckleshoot reservation. A search operation was launched and her body was found in the area almost two weeks later, MyNorthwest.com reports.
Her body was found in a ravine near the White River about 30 miles south of downtown Seattle on 16 October. Police say the head trauma might be a result of a fall.
However, Upham's father, Charles Upham, rubbishes the possibility of the actress ending her own life. "She has said suicidal things in the past but never followed through. She doesn't believe in killing herself. She believes that is a sin and she would never do that," he said, Daily Mail reports.
Days after her death, Upham's family blamed police for not treating her disappearance seriously. They also said that the 'Frozen River' star might have fallen while running away from police. But, the Auburn Police department denied the allegations.
In mid-October, the Native American actress' family said in a post on Facebook that Upham had fled her apartment when police officials came knocking at her door.
Part of the long social media post read: "Misty was afraid of the Auburn PD officers with good reason. In an incident prior to her disappearance, the Auburn PD came to pick up Misty on an involuntary transport to the ER. She was cuffed and placed in a police car. Some of the officers began to taunt and tease her while she was in the car. Because it was dark they couldn't see that we, her family, were outside our apartment just across the street witnessing this behavior. They were tapping on the window making faces at her. Misty was crying and she told them you can't treat me like this I'm a movie actress and I will use my connections to expose you. Then another officer walked up to her asked 'are you a movie star?, then why don't complain to George Clooney!"
Meanwhile, police said that they had received many suicide calls from Misty's address the day she had gone missing.
Upham had moved to Seattle to care for her father, who had suffered a stroke.