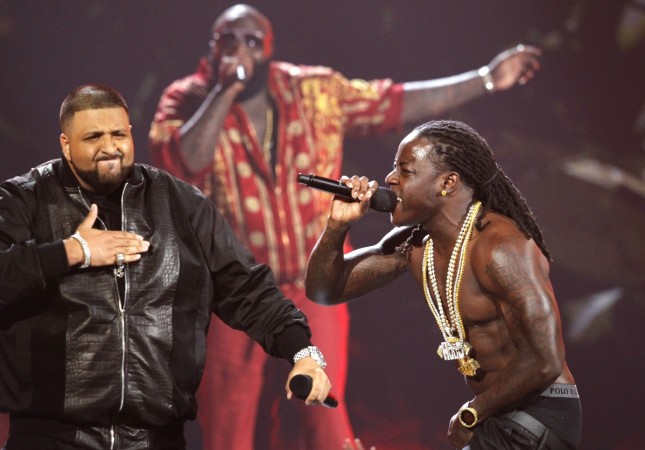 DJ Khaled, the Miami-based hip hop artiste and record producer, is on a roll this year. The singer recently signed a deal with Epic Records, according to which, his own indie record label We The Best Music Group became a subsidiary of the renowned label.
This deal reunited Khaled with LA Reid, the chairman and CEO of Epic Records, for the second time. Both of them had worked together at Def Jam Records in 2008 before Khaled went on to establish We The Best Music Group.
Khaled, who is also a popular radio personality, said in a statement on Instagram: "La Reid was the 1st executive to give We The Best Music an opportunity to distribute my music on a grand scale. It is a very satisfying feeling to re-align myself with someone who shares my vision of bringing you the fans the best music possible. [sic]"
As the first order of business, Khaled announced his upcoming ninth studio album, "Major Key," but he did not confirm a release date for it. He went on to say: "The wait is over! I'm proud to announce my new album title to the world. My 9th album "Major Key" is the best album of my career and I do it all for you!!! Stay tuned for new singles alert!"
Any other information regarding the album has not yet been made public. But, according to reports, a new single is on the cards. It will see Khaled collaborating with both Jay Z and Future. This, however, does not come as a surprise as the record producer has a history of bringing some of the biggest names in the industry together to create music.