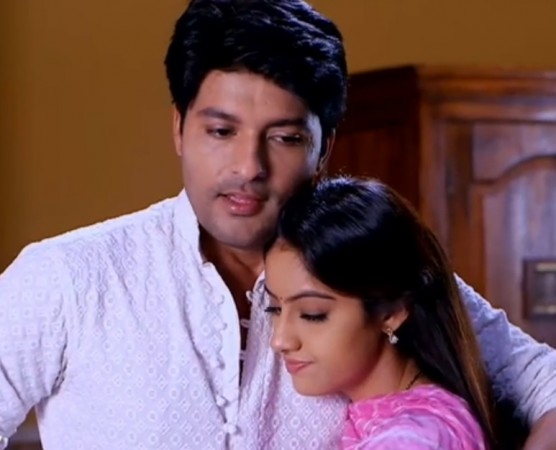 For sometime now, Star Plus hit show "Diya Aur Baati Hum" has been revolving around the lead couple Sandhya (Deepika Singh) and Suraj (Anas Rashid) and their dilemma on handing over one of their unborn twins to Sandhya's brother Ankur's family.
While things sorted out between the families, the show has suddenly gained pace. Sandhya gives birth to twins - Ved and Vansh - and hands over the latter to Ankur, but within a short time, misfortune strikes the family when the twins get kidnapped from the hospital.
In the latest development in the show, Sandhya along with a group of policemen, is seen running behind the kidnappers. Sandhya chases one of them and soon manages to retrieve her son Ved. However, the police later inform the family that they failed to retrieve Vansh as the kidnapper jumped off a cliff.
The news of losing Vansh shatters Sandhya as well the entire family including Ankur and his wife, who lose their adopted baby.
While the family was still in a state of shock, the high-voltage drama "Diya Aur Baati Hum" with exciting twists and turns, has taken a few years leap.
Sandhya, an IPS officer by profession, gets posted in a location away from her family as well as her son, Ved (played by Child artist Divyansh Tapuria) who grows up with his father and grandparents.
Although the family overcomes the loss of their son Vansh, Sandhya's in-laws are seen mourning the loss and hoping to find him someday.
It now remains to be seen if Sandhya and the family have lost their son forever, or if the child reunites with his family in the near future.