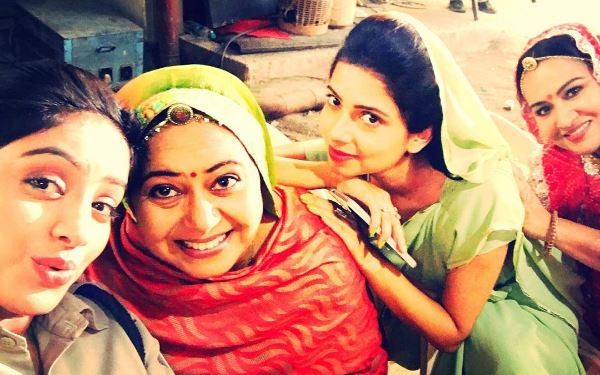 Star Plus' "Diya Aur Baati Hum," which was supposed to go off air on Aug. 15, owing to a drop in its ratings, has reportedly got an extension and it is likely to end in mid-September. It has also been reported that the channel might consider extending it further if the show's ratings improve in the next couple of months.
With this, it seems like the makers, in an effort to improve the ratings, have penned down an interesting storyline for its viewers. While it was said that in the upcoming episodes, Sandhya (Deepika Singh) would deliver a baby girl and the entire Rathi family would be rejoicing with the new member in the house, the latest reports suggest that Sandhya, who had resigned from the post of an IPS officer to fulfill Sooraj's (Anas Rashid) dream of having the best sweet shop in Pushkar, Rajasthan, will rejoin the police force.
A Tellychakkar.com report said that on the day of her baby girl's naming ceremony, Sandhya would receive a special gift from her seniors in the police force. The police officers would pay a visit to Sandhya to congratulate her on the birth of her daughter and would ask her to rejoin as an IPS officer. With Sooraj recovering from paralysis, Sandhya will decide to go back to police service.
"The senior officials will come down to wish Sandhya on the occasion, and even present her with her 'dear' position in office, and will ask her to resume her duties as a police personnel," a source said.
It was earlier reported that besides the low ratings, the frequent tantrums of the lead actors, Deepika and Anas, was apparently another reason, which forced the makers to mull over pulling it off. However, it appears that the popularity of the show has led the channel to continue it for a few more weeks.