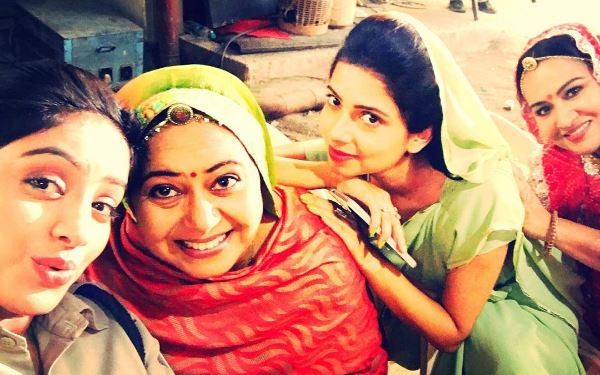 Star Plus' popular show "Diya Aur Baati Hum" will go off air on Aug. 15 owing to the constant drop in its rating. Viewers would be delighted to know that the makers have decided to wind up the daily soap on a happy note.
As per the ongoing track, Sooraj (Anas Rashid) is paralysed while his wife Sandhya (Deepika Singh) has resigned from the post of an IPS officer so as to help fulfil Sooraj's dream of having the best sweet shop in Pushkar, Rajasthan.
In the upcoming episodes, according to India Forums, Sandhya will start experiencing labour pains while making sweets inside a locked room. As Sooraj, who is with her inside the room, will be unable to help her, Sandhya will call out to Bhabo (Neelu Vaghela) for help. However, with the door being closed, Sandhya effort will go in vain. Sooraj would then get restless seeing his wife in pain and make an effort to stand up from the wheelchair and open the door. This incident will make Sooraj recover from his paralysis.
Sandhya will later deliver a baby girl and the Rathi family will be seen welcoming the new member in the family. With this, the show, which went on air five years ago, will come to an end.
"Diya Aur Baati Hum," with its unique concept and the powerful performances by the cast, was one of the top shows on Indian television for a long time since its inception. However, for the past few months it had been experiencing drastic fall in the ratings.
Besides the low Television Rating Points (TRPs), the makers were apparently quite upset with the tantrums of the lead actors, Deepika and Anas, who are said to be on not-so-good terms. This too appears to have forced the makers to shut the show down.