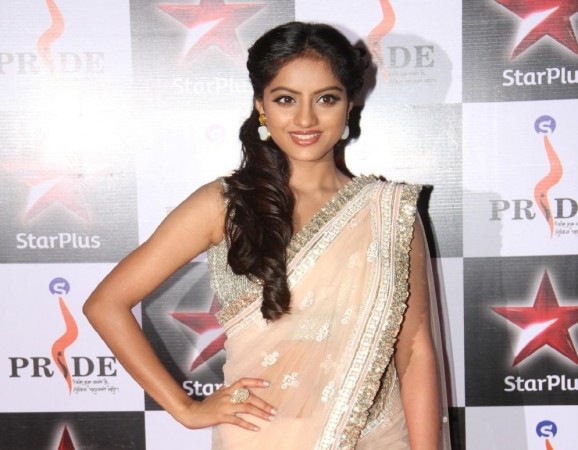 Star Plus' "Diya Aur Baati Hum" is currently revolving around a paralysed Sooraj (Anas Rashid) and his wife Sandhya (Deepika Singh) taking utmost care of him. According to latest reports, Sandhya will take a drastic step in the upcoming episodes by deciding to resign from the post of an IPS officer.
The show had initially showcased the sacrifices Sooraj had made to fulfil his wife Sandhya's dream to become an IPS officer. And now with Sooraj being paralysed, Sandhya will take the responsibility of fulfilling Sooraj's dream of having the best sweet shop in Pushkar, Rajasthan.
"Sandhya's main intention will be to keep her husband happy. And knowing that his happiness lies in the success of his sweet shop, Sandhya will take the major decision of her life," a source told Tellychakkar.com.
The report said that with Sooraj's absence from his sweet shop, his customers would be dissatisfied with the food prepared at the shop. To regain the trust of the customers, Sandhya would take the responsibility of preparing the delicacies. "In order to re-gain the trust of her angry customers, Sandhya along with the shop fellows will prepare delicious prasad and will start giving it to people coming to the temple. At the end of the day, Sandhya will succeed in proving that Sooraj's shop has the capacity to prepare healthy and delightful delicacies," the source added.
Further, the viewers of "Diya Aur Baati Hum" will soon witness the entry of Manav Verma of "Tu Mera Hero" fame. The actor will be essaying the role of Dipin, the owner of a sweet shop who will be a rival of Sooraj. With Sooraj getting sick, Dipin will seize the opportunity to lure the loyal customers of Sooraj and expand his business.