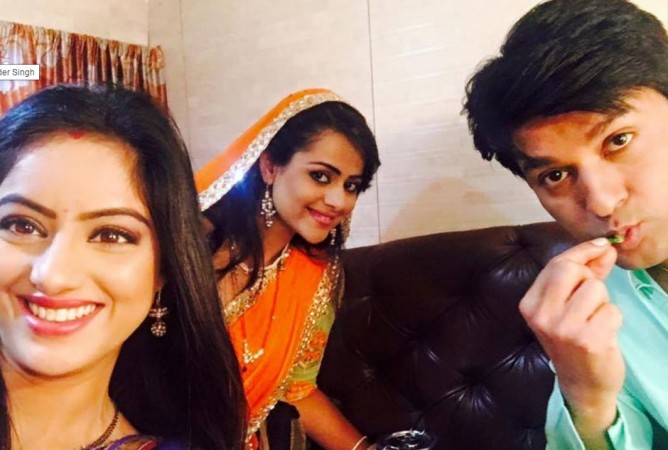 Here is some bad news for Star Plus' "Diya Aur Baati Hum" fans. The buzz is that the popular daily soap may be going off air soon. Although the daily soap, with its unique concept, storyline and the powerful performances by the cast, was scoring high in the Television Rating Points (TRPs) since its inception, for the past few months it has been experiencing drastic fall in the ratings.
Besides the drop in the rating, the makers are apparently quite upset with the tantrums of the lead actors Deepika Singh (Sandhya) and Anas Rashid (Sooraj), who are apparently not on good terms. Last year, the lead pair made headlines when Deepika slapped Anas for his apparent inappropriate behaviour and the issue was resolved only after Cine & TV Artistes' Association (CINTAA) intervened in the matter.
The constant drop in the rating and the issues with the cast seems to have forced the makers to consider the idea of shutting it down. "At one point of time, the show was the top show on the channel, but in the last few months, the ratings haven't been steady. Also, the makers are quite fed up of the tantrums of the lead pair of Deepika Singh and Anas Rashid who aren't the best of friends. In fact, last year Deepika had even slapped Anas while they were shooting and it was after CINTAA stepped in that the matter was resolved. There is a show that's being made on the life of filmmaker Mahesh Bhatt that might be replacing the show," a source told the Times of India.
However, Shashi Mittal, the producer of the show refuted the reports of the lead pair throwing tantrums. The producer also said that the show is still one of the top daily soaps although its ratings have been fluctuating of late. "It's like a family. There is nobody who is throwing tantrums. If the show goes off air, it's all because of ratings. Even though there have been fluctuations in the ratings, our show continues to be in the top 10 shows. I haven't received any official intimation from the channel. We have been hearing news about the show going off air for the last one year," Mittal said.
Meanwhile, "Diya Aur Baati Hum" is revolving around an interesting sequence wherein lead character Sandhya is pregnant and the entire Rathi family is rejoicing. With this, it appears like the track has been introduced in an effort to improve the TRPs.