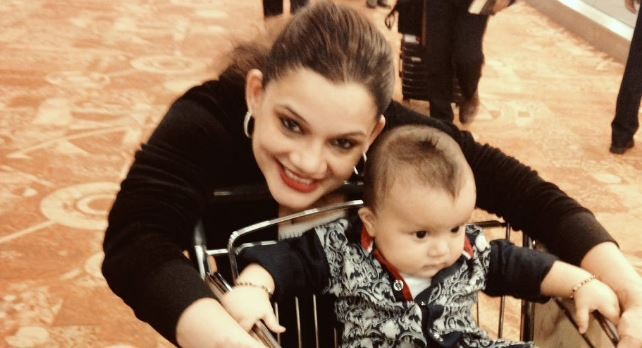 While the makers of "Diya Aur Baati Hum" are keeping its viewers engaged with interesting twists and turns, Kanika Maheshwari, who plays the role of Meenakshi bhabhi, is reportedly mulling over quitting the show.
According to a report in the Times of India, Kanika, who has been associated with the show for five years now, wants to take up other work and explore different opportunities. Also, the actress feels her character doesn't have much to offer, apparently because the show essentially revolves around the lead characters.
However, the actress is unable to do so because of the exclusive contract she had signed with the channel. The report said the actress was in talks with the production house and might take the exit route if the exclusivity clause was not nullified.
"She has shared her concern with the production house and wants the exclusivity to end. It's been five years since she has been associated with 'DABH,' and now she wants to explore other opportunities, which isn't possible because of the contract. Also, she feels she has not been utilised properly on the show. If the exclusivity clause is not nullified, she will quit the show," a source told the daily.
Shilpa Shinde had made headlines recently when she landed in a controversy over her exclusive contract with the producer of "Bhabi Ji Ghar Par Hai!"
Meanwhile on "Diya Aur Baati Hum," Sandhya (Deepika Singh), who doesn't believe in superstition, will soon be seen trying to convince people not to encourage supernatural beliefs. However, in the upcoming episodes, Sandhya's son Ved (Devyansh Tapuriah) will be seen lost in a dense jungle, and sensing danger, Sandhya will rush to the spot to save him. However, the protagonist will be shocked to find Ved caught in a mysterious cobweb.