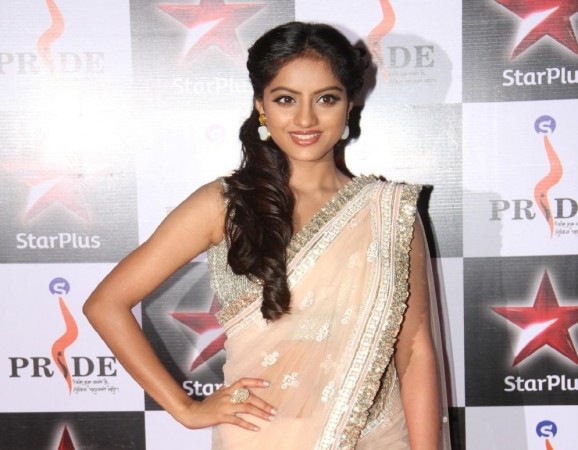 Deepika Singh, who plays the lead role of Sandhya on "Diya Aur Baati Hum," will not be a part of Season 2 of the popular show. The actress, however, believes that the makers should mull over making a film adaption of "Diya Aur Baati Hum" as the daily soap has gained immense popularity over the years.
In an interview with the Times of India, the actress said that she would love to play the role of Sandhya in the film adaptation of "Diya Aur Baati Hum" as her character has turned out to be viewers' favourite. Besides her, Deepika believes that "Dum Laga Ke Haisha" actress Bhumi Pednekar can essay the role of Sandhya. "If not me, I think Bhumi Pednekar should essay Sandhya's part in the film. She's a brilliant actress," Deepika said.
"Sandhya has become very popular as the ideal image. Also, we have shown how a husband supports and encourages his wife to become an IPS officer. The storyline inspires each and every housewife to do something or achieve success in their lives," she added.
"Diya Aur Baati Hum," with its unique concept and the powerful performances by the cast, was one of the top shows on Indian television since its inception. It showcases the life of an IPS officer Sandhya who perfectly balanced her work and personal life. It also focused on the sacrifices made by her husband Sooraj (played by Anas Rashid). However, over the last few months, the show has been experiencing drastic fall in ratings, which forced the makers to pull it off.
While "Diya Aur Baati Hum" will go off air on Sept. 11, the makers are working on the second season of the show. There were reports that Bollywood actors Sharman Joshi or Sonu Sood were approached as the new male lead. However, latest report said that none of these Bollywood actors will be a part of the new season.