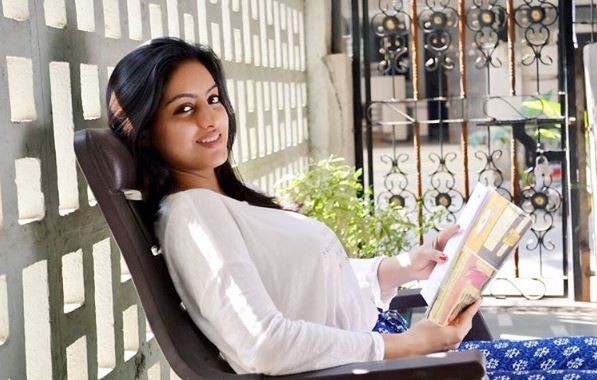 Deepika Singh, who gained popularity with her portrayal of Sandhya in Diya Aur Baati Hum, is a proud sister as well. The actress' younger sister Anamika Singh is making her Bollywood debut with Yeh Hai Lollipop, which was released on Friday, November 11.
Yeh Hai Lollipop stars Chirag Thakkar and Shilpa Anand as the lead characters, and Om Puri, Tiku Talsania and Himani Shivpuri in supporting roles. Anamika is the second lead and plays the character of Lella.
Elated to be a part of the ensemble cast, Anamika told Tellychakkar.com: "I am quite excited for the release of my debut movie. I was giving auditions for shows but never thought that my debut will be a movie with such a star cast. I loved being a part of the movie and looking forward to the same."
Deepika too is happy with her sister's Bollywood debut and said that Anamika made it to the industry without any help from her. "I am very happy for Anamika's debut. I have never introduced her as my sister to anyone because I wanted her to struggle for herself," she said. "She always wanted to be an actress and she was the one who used to motivate me to give auditions. So it happened to me first and now her dreams are getting fulfilled and she is making her big screen debut. Its a victory for me, my parents and my family and I am really proud of her."
Deepika's Diya Aur Baati Hum went off air in India in August due to its dropping Television Rating Points (TRPs). It has, however, been reported that the makers are planning the second season of the show, but the new instalment would not star Deepika and Anas Rashid (Sooraj) as the lead pair.
In other news, the TV actress recently got an opportunity to showcase an Odissi recital in Thailand, where her show is still on air and continues to be popular. Deepika was invited to the country on the occasion of Diya Aur Baati Hum completing 1,000 episodes.