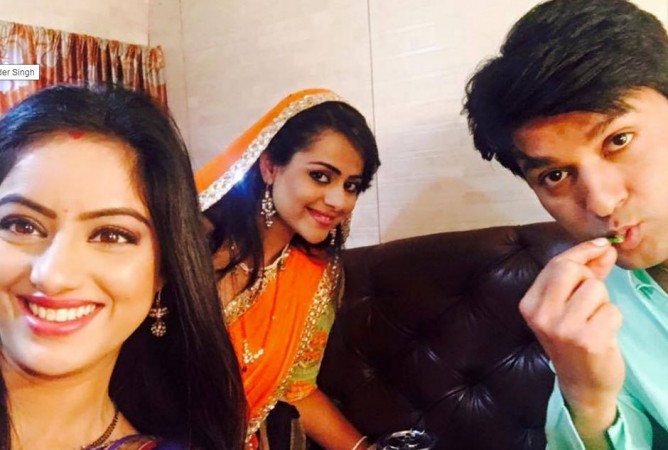 Popular television actor Anas Rashid, who plays the role of Sooraj on "Diya Aur Baati Hum," is rumoured to get engaged soon. According to an India Forums report, the actor's family has found a suitable match for him.
Anas is currently in his hometown Malerkotla, Punjab, to celebrate Eid. But if the report is to be believed then the actor, who had always been vocal about marrying a girl of his parents' choice, is likely to get engaged during his holidays.
Earlier, Anas was rumoured to be in a long-term relationship with Rati Pandey of "Hitler Didi" fame, but the couple parted ways in early this year. In fact, there were also reports of them tying the knot and making their relationship official. But Anas and Rati had always maintained that they were just friends.
The actor had also said that he would never date and would marry a girl of his parents' choice, as his family is traditional. "Will get married to the girl I like but she should also be someone who my parents approve of and accept," Rashid had told Indo-Asian News Service (IANS) in an interview.
Talking about his marriage plans, Anas had said that he was busy shooting for his show "Diya Aur Baati Hum" and had no time for marriage. But with the buzz of "Diya Aur Baati Hum" going off air, it appears like Anas has finally decided to get married.
Meanwhile, on "Diya Aur Baati Hum," Sandhya (Deepika Singh) will deliver a baby girl and the entire Rathi family will be rejoicing with the new member in the house in the upcoming episodes. Also, Sandhya, who had resigned from the post of an IPS officer to fulfil Sooraj's dream of having the best sweet shop in Pushkar, Rajasthan, will rejoin the police force.