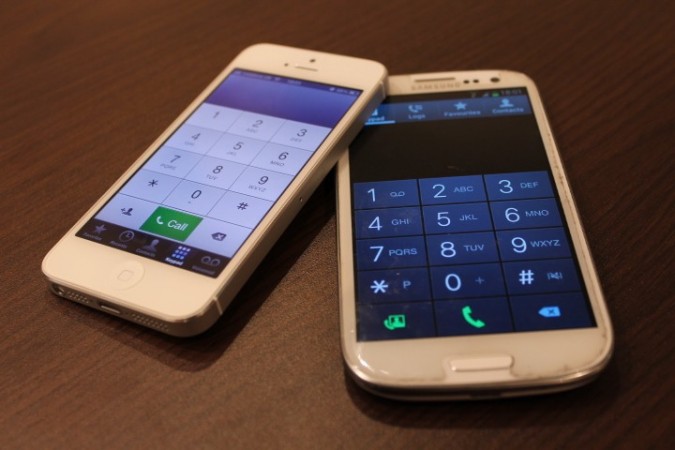 India's festive season is considered an auspicious time to amass gold, properties and even gadgets.
With Diwali just a few days ahead, the technology market has spruced up a banquet of offers and price cuts from many indigenous and foreign gadget makers.
The season will even see some manufactures mark their foray into the market with new innovative technologies. The lion shares of the sales will be taken by the smartphone and tablet segment which is already driving the market at a fast pace. According to a CyberMedia research in October, around 102.43 million mobile phones were shipped into the Indian market during the first half of the year. Smartphones shipments during the same period were recorded at 5.50 million.
Inspired by the figures, smartphone and tablet makers slashed the prices of their products to woo consumers this season. Also, the theory of Indians buying products on offer or discounts is also factored while deciding on a price cut.
Global players namely Apple, Samsung, Nokia, HTC and LG have slashed the prices of their much celebrated devices such as iPhone 4, Galaxy S III, Lumia 800 and HTC Desire. Home-grown manufacturers like Karbonn and Lava are also seeking to take advantage of the festive market with price cuts and discounts.
Consumers looking forward to buy smartphones can now avail a range of attractive discounts and other offers. Listed below are the top ten smarphones which have seen a drop in prices.
Apple: iPhone 4S and iPhone 4
Consumers who stayed away from the iPhone due to its exorbitant price can now get one with Apple slashing prices of its iPhone 4S and iPhone 4. To cash in on the festive season and also to boost market demand for its newly launched iPhone 5 the company has listed the device with a price cut.
iPhone 4s is now available for ₹38,500 - a difference of ₹2,000 from the earlier price. The price of iPhone 4 has gone down to ₹28,500 from ₹37,000.
Samsung: Galaxy Ace Duos, Galaxy S Duos, Galaxy S3 and Galaxy S2
The South Korean tech titan has trimmed down the prices of its Galaxy S3 to ₹38,000 from ₹41,300. Previously priced ₹27,900, Galaxy S2 is now up for grabs at ₹25,900. Samsung Galaxy Ace Duos is now listed for ₹11,400, while Galaxy S Duos is available for ₹16,900.
Nokia: Nokia Lumia 800 and 808 PureView
Nokia is also wooing buyers with discounts for its devices. Its Lumia 800, which was offered at a lowered price in March, received another discount this season. Its price has dropped down to ₹18,449 from its last price ₹23,790. Additionally, Nokia is offering the Windows-based smartphone with a Purity Headset by Monster worth ₹5,110 for free.
Nokia 808 PureView, a smartphone which received rave reviews for its rear camera with a resolution of 41 mega pixels, has its prices slashed from ₹32,000 to ₹31,500.
HTC: Desire V, One S and Desire VC
The Taiwanese handset major has announced discounted prices for HTC Desire V and One S, both of received price cuts shortly after its entry into the Indian market. The price of Desire V has now dropped to ₹16,999 from ₹20,499, while the price of One S has come down to ₹25,900 from ₹28,900. HTC is also offering its recently-launched Desire VC at a discounted price of ₹19,600 from its earlier ₹20,650.
Lava: Xolo X900
Indian manufacturer Lava Mobiles is also seeking to add a splash to the festivities this year with various discounts and offers. Its Xolo X900, the firs phone to run the 1.6 GHz application processor from Intel, has received a steep price cut of ₹4,500 from its original price of ₹22,000.