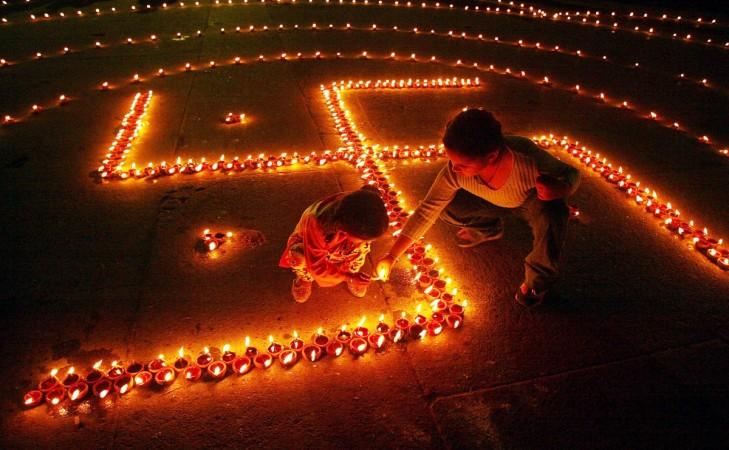 Known as the festival of lights, Diwali or Deepavali is one of the most important Hindu festivals, celebrated both in and outside the country. This year the festival will be celebrated on October 30.
It signifies the victory of light over darkness and good over evil. The festival starts 18 days after Dussehra.
According to Hindu mythology, this auspicious festival commemorates Lord Rama's return to Ayodhya with Sita and Lakshman after killing Ravana.
The festival generally begins with Dhanteras, the day to buy new things, especially things made of metals. It falls two days before Diwali. The festival ends two days after Diwali, on Bhai Dooj, which celebrates the brother-sister relationship.
Apart from Lord Rama's return to Ayodhya, it is also believed that the day symbolises the marriage of Goddess Lakshmi and Lord Vishnu.
In Jainism, it signifies the day Lord Mahavira achieved the eternal bliss of Nirvana.
Bengalis worship Goddess Kali on this day. Even Lord Ganesha is worshipped by many Hindus on the occasion.
The festival of joy and love automatically fills every nook and cranny with light. Be it online or street shops, markets are full of Diwali offers. It is the time to buy new things for yourself and your loved ones.
From crackers to sweets to diyas, Diwali is a colourful celebration of lights. Check out above the slideshow of Diwali picture greetings to send to your loved ones.