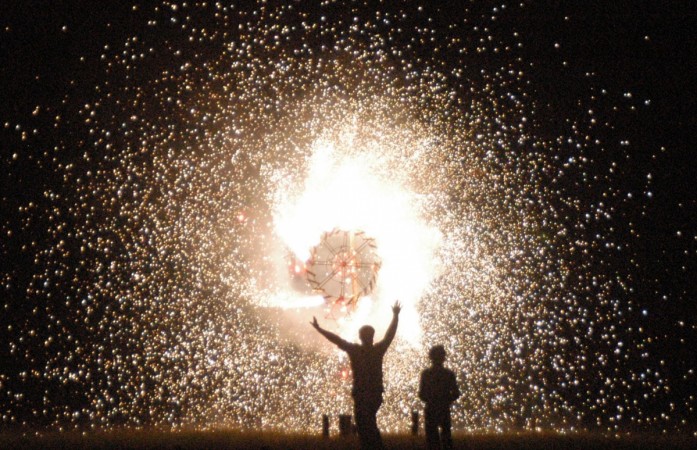 The countdown has begun for the festival of lights, and children are all set to celebrate the day with fire crackers.
Though parents can't stop them from enjoying the festival in their own way, they can avoid accidents, which may occur. Fireworks handled by children can prove to be dangerous sometimes. Elders should be careful and should try to buy eco-friendly, noise-free crackers.
Here are some Do's and Don'ts to remember for an accident-free Diwali:
It is wise to keep toddlers away from fireworks as well as candles and diyas. Kids are generally not carefully while burning crackers so parents should keep an eye on them. One should keep their face away while lighting the crackers.
If children insist on lighting the fire works themselves, then supervise them and make sure they hold the crackers away from the body.
It is advisable to wear cotton clothes rather than wearing synthetic as they catch fire easily.
Always keep a bucket of water ready to be used if any mishap occurrs due to fire-works.
Try not to pollute the environment by lighting a bulk of crackers at one go. It is wise to use eco-friendly crackers and light up the house with diyas not crackers.
Most importantly, keep a first-aid kit handy. One can also prefer to wear mask and earplugs to avoid loud noise as sound of crackers affects the ear drums also harmful for cardiac patients. Even asthmatic patients should be kept away from pollution.
Apart from crackers, one should also eat healthy and stay hydrated to enjoy the festival. Everybody should take proper measures to stay safe to celebrate accident-free Diwali.