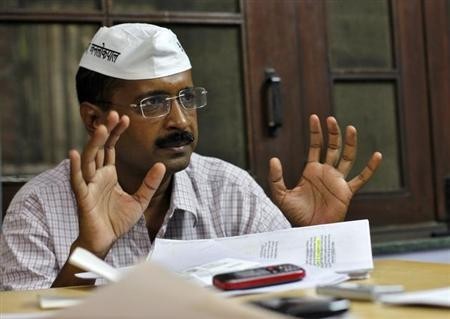 It is apparent that dissension in Aam Admi Party (AAP), which took birth on the platform of anti-corruption, is brewing. On 12 March 2014, two senior leaders of AAP - Shazia Illmi and Kumar Vishwas have reportedly voiced their ire over the growing discrimination over the party's ticket distribution for the ensuing Lok Sabha election and monopoly of a few individuals in exercising powers in the party's key political affairs committee (PAC).

Illmi is the party's spokesperson and a familiar face of AAP on TV, while Vishwas is contesting from Amethi against Congress vice-president Rahul Gandhi. Illmi is said to have been neglected by the party leadership when she asked for a ticket to contest the general election from Delhi. Instead, Illmi was supposedly asked to contest against Congress president Sonia Gandhi from Rae Bareli. However, on the face of it, the duo denied to have any discontent with the party leadership.

This is not the first time that displeasure has come to the fore in the common man's party. In Lucknow, AAP workers have been protesting against the party for giving ticket to a business man, Khalid Parvez from Moradabad, who owns a number of educational institutions. Khalid's name has been figured in the AAP's first list declared on 19 Februarty 2014. AAP workers' contention is that Khalid has been accused for not remitting a bank loan of ₹12 crore taken from Bank of Baroda.

It is reported that Vishwas has aired his dissent over AAP's leadership for not fielding party's top leaders against corrupt political leaders. Mainly the duo - Vishwas and Illmi have been said to have expressed their remorse over a few members of the party's PAC calling shots in the party affairs, which is against the party's participatory culture.

Even Ashok Agrawal, a founding member of AAP and national executive member of AAP, has left the party by accusing it of being run as a "private limited company." Ashok's contention was also that some affluent group of individuals have taken a central place in AAP.

Fueling to this, the party has organized a fund collection dinner function in posh hotels in Nagpur and Bangalore on 13 March and 15 March 2014, where those AAP supporters who want to dine with Aam Aadmi Party Convenor Aravind Kejriwal will have to pay a minimum donation Rs 10,000 to Rs 25,000.

But, the top AAP leadership, including Kejriwal, is yet to respond to mitigate the rising dissent in the party.