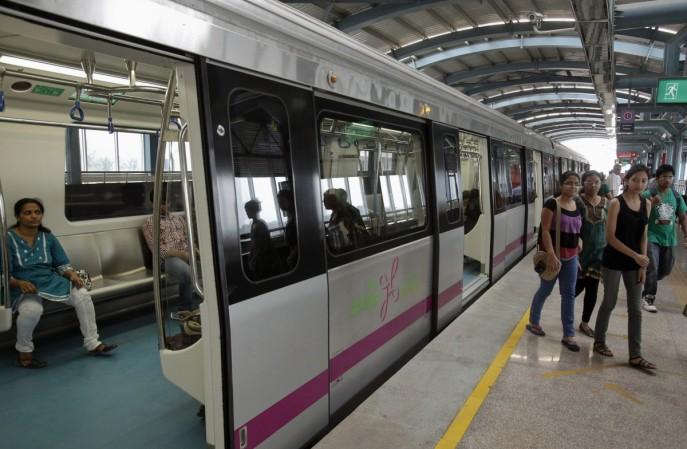 Commuters woke up to confusion on Monday, June 4, as Bengaluru metro employees renewed their threats to go on an indefinite strike from the third shift that begins at 9.30 pm. While the Bangalore Metro Rail Corporation Limited (BMRCL) made extra efforts with added personnel and security to ensure smooth operations, disruption still looms large.
A decision on the strike will now depend on high court verdict on the Essential Services Maintenance Act (ESMA) and the court proceedings are likely to take place sometime in the afternoon.
Speaking of the 35 demands and how none have been met, an office-bearer of the union told Bangalore Mirror: "We will wait until the court delivers its verdict. If the verdict is against the employees, the union will definitely go ahead with the strike.
"We have 1,200 employees registered in the union. The management has made an attempt to get the employees' signature on the acceptance letter that we will not take part in the protest."
The issue has been going on for a while now and the court had directed the employees and the management to discuss the matter and figure out a solution. The two parties have discussed the matter several times but have failed to reconcile.
Now, the BMRCL believes that metro employees going on a strike is unreasonable and may face immediate termination. "They can't go ahead with the strike as the court has directed them to resolve their problems through talks with the management. BMRCL will take disciplinary action against the employees taking part in the strike," UA Vasanth Rao, CPRO, BMRCL, told the tabloid.
Namma Metro, commonly known as the Bengaluru Metro, is the second-longest operational metro network in India after Delhi. With two operational lines – purple and green -- and 41 stations, the metro ferries about 4 lakh passengers per day.
The highest recorded daily ridership on the Namma Metro was reportedly 4,10,050 commuters on September 28, 2017, and the revenue from tickets touched a high of about Rs 9,576,000.
Hence, if the employees go on the strike, it is going to impact an average of 4 lakh commuters on a daily basis.
In view of this, the BMRCL has reportedly got in the staff of the Kochi metro and kept them on standby. The officials have reserved about 15 quarters at Baiyyappanahalli to accommodate these drivers.