Kurdistan's Peshmerga forces have enlisted dozens of displaced Iraqi Christians to fight the Islamic State.
After fleeing the Islamic State in Iraq, thousands of displaced Christians in Kurdistan are now eager to fight the Islamic State, so that they can go back home soon. "Representatives of the ministry of Peshmerga visited Ainkawa to recruit Christians," Jalal Habib Aziz, the mayor of Ainkawa, a predominately Christian neighbourhood in Erbil told local daily Rudaw.
The recruitment of the displaced Christians was made on the request of the community leaders as they wanted to "protect themselves and their areas," Mayor Aziz said.
Men between the ages of 18-30 have signed up for training with Peshmerga forces. The men from the Christian of the Chaldean and Assyrian tradition have registered to join the army, Aziz added.
The Kurdistan's Peshmerga forces have also formed a unit with fighters from Yezidi community, who now have been deployed to fight Islamic State on Mount Shingal and its surrounding villages.
Since the fall of Qaraqosh, which was Iraq's largest Christian town, 4,00,000 refugees have crossed into Erbil fleeing the Islamic State militants.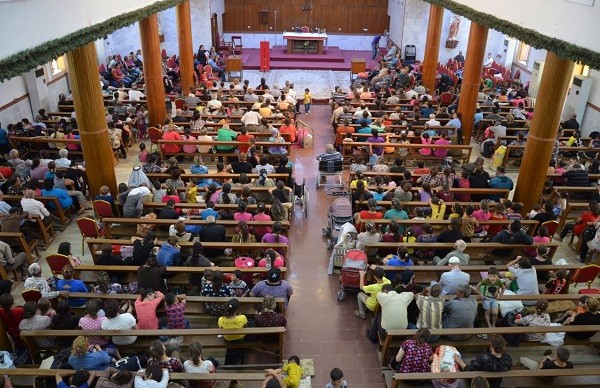 The situation is such that according a Telegraph report the streets of Erbil have become camp sites for the refugees, and people are seen sleeping anywhere they find a place.
A recent VOA reports from Iraq stated that the Christian communities that stayed back in towns under Islamic State have been forced to convert to Islam, pay a special tax, or have been killed.
It has sparked a widespread fear that the Sunni militant group is trying to ethnically cleanse the region in Syria and Iraq. The displaced Iraqi Christians from Nineveh and other surrounding areas were literally uprooted from their land, which has been the home of the community for at least over 1,500 years.