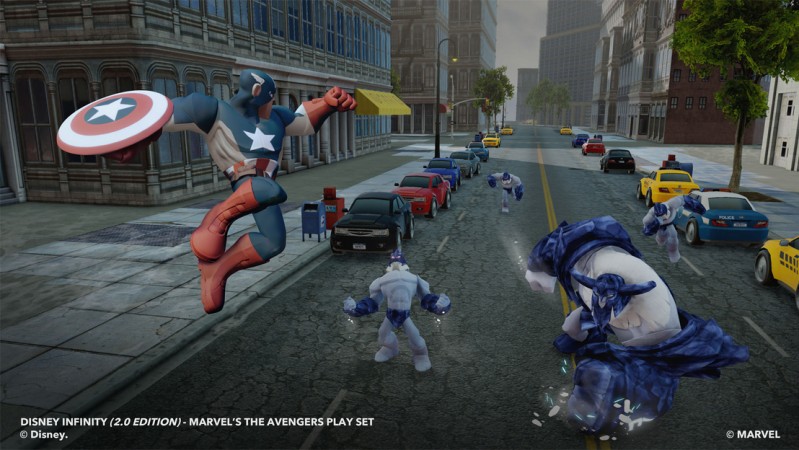 Marvel's superheroes, the Avengers are all set to enter the action-adventure video game, Disney Infinity 2.0, bringing new hope for fans and adding excitement to the game.
However, Marvel superheroes will be making their entry only as PlayStation exclusive and all the characters will be joining the roster. This announcement is part of the Collector's Edition for the game.
Along with the game characters, players who order it will also receive a figurine set that will feature the giant Frost Beast and the six superheroes. The six superheroes are Thor, Captain America, Ironman, The Hulk, Hawkeye and Black Widow. Also the figurines "might look like glowing" said Jeff Bunker, vice president. The Frost Beast is a baddie, who is unleashed by Loki after he takes over.
The Collector's Edition will be made available to fans by this fall. A Collector's bundle with 12 GB PlayStation 3 is available for players who are yet to buy the console. It will be selling at $249.99.
The game has different Disney Play Sets like:
Toy Story in Space
The Lone Ranger
Pirates of the Caribbean
Monsters University
The Incredibles
Cars
The game has different Marvel Play Sets like:
Marvel's The Avengers
Marvel's Spider Man
Marvel's Guardians of the Galaxy
Some of the Disney characters in the game are:
Tinker Bell
Stitch
Merida
Maleficent
Sorcerer's Apprentice Mickey
Wreck-it-Ralf
Vanellope
Rapunzel
Phineas
Agent P
Anna
Elsa
Jack Skellington
Buzz Lightyear
Jessie
Woody
The Lone Ranger
Tonto
Captain Jack Sparrow
Barbossa
Davy Jones
Sulley
Mike
Randy
Mr. Incredible
Mrs. Incredible
Violet
Dash
Syndrome
Lightning McQueen
Francesco
Holley
Mater
Some of the Marvel characters in the game are:
Captain America
Black Widow
Hawkeye
Spiderman
Venom
Nick Fury
Iron Fist
Nova
Star Lord
Rocket Raccon
Gamora
Drax
Groot
The game is developed by Avalanche Software and Heavy Iron Sutdios. It was released on 18 August for Wii, Wii U, 3DS, PlayStation 3 and Xbox 360. The game was later released for PC and iPad devices too.
(YouTube Courtesy: AllGamesBeta)