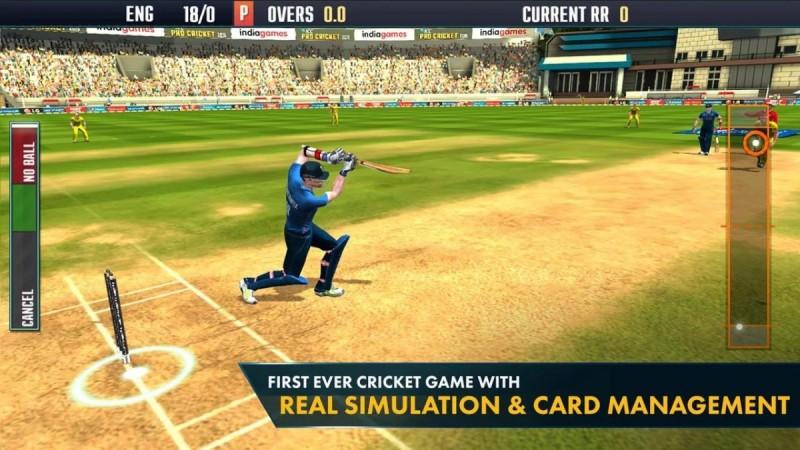 Disney India's Interactive business has launched the official ICC Cricket World Cup 2015 game.
Titled "ICC Pro Cricket 2015", the game has been released for PCs, Android, iOS and will give users around the world a taste of real cricket through a digital platform. This announcement was made at the Sydney Cricket Ground (SCG) amidst much fanfare and famous names from the world of cricket – Brett Lee and Harsha Bhogle.
ICC Pro Cricket 2015 is an offering from Indiagames, which has developed numerous cricket-based games for the global audience for more than ten years.
With its latest offering - ICC Pro Cricket 2015 - Indiagames has developed an "as close to real" simulation gaming experience. It is a cricket fan's delight. Equipped with two gameplay cameras and more than 25 in-game camera angles, the action never stops. The game is packed with a super immersive gameplay, stunning graphics and multiple play modes making the gameplay experience as similar to the real game on-ground as possible, for PC, mobile and DTH users. In the game, users can earn, trade and collect players to create their own fantasy team and can put their best foot forward against the world's best players. The gamers also have the opportunity to play with 14 official ICC World Cup 2015 teams from the tournament with real players like MS Dhoni, Michael Clarke, James Anderson and others.
"It's a great honour to launch this video game in conjunction with the ICC and Disney India. The graphics are incredible and I love the fact that this game can be played on not just your PC, but on your phone as well. I'm sure lots of people will be hitting their own sixes and taking the prized wicket of David Warner with this game", said Brett Lee.
Campbell Jamieson - ICC General Manager, Commercial - said, "Globally Disney is one of the biggest names in entertainment and has a long history of great quality. The ICC is very excited to welcome Disney India on board for this brand new video game. We hope fans around the world will enjoy playing and interacting with the game, using all the features it has to offer, and that it will serve as a great accompaniment to the main event."
ICC Pro Cricket 2015 will be available on PCs and mobile phones (on iOS and Android) across India and other select international markets closer to the ICC Cricket World Cup 2015. PC users will be able to download the game from www.procricket2015.com at a flat rate of USD$ 9.99. However, Android and iOs smartphone users can download it for free.