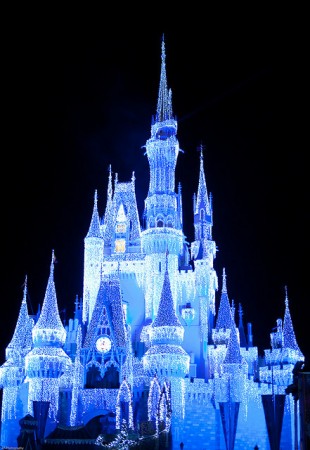 The Walt Disney Studios announced its slate of films to be released in 2015 and it seems like it's going to be another big year for them. From the live-action 'Cinderella' to marvel's 'Star Wars: The Force Awakens', the company has some strong potential money-making names on its 2015 roster.
The studio will be releasing 12 films in all this year. It is expected that the films will do good business at the box office making Walt Disney the highest grossing studio next year. Two new Pixar movies as well as two new Marvel superhero movies are also included in the slate.
The first Disney film to be released this year would be 'Strange Magic' from Lucasfilm, which has been described as a "madcap fairytale musical inspired by 'A Midsummer Night's Dream'."
One of the most-anticipated movies, apart from the 'Star Wars Episode VII', is 'The Avengers: Age of Ultron'. The flick is scheduled for a 1 May release, which will be followed by George Clooney starrer 'Tomorrowland' that will open on 22 May.
Along with the slate, the studios also released new official photos from two of their upcoming movies – 'Tomorrowland' and 'The Good Dinosaur'.
The company has always followed the strategy of opting for unique creative projects that can grow under the banner of 'Disney'.
From buying Miramax in 1993 to buying Pixar in 2006, Disney proved its hold over the genre. However, after it bought Pixar, the studio's films were different, in a good way of course.
The business venture that came along with the traditional Pixar confidence and marketability, led to financial growth. In 2009, the company purchased Marvel which saw thousands of the comic book company's characters join the Disney family. The Marvel characters had the potential to make a lot of money, to the advantage of Walt Disney Studios.
The company's 2015 slate that it released recently is as follows:
| | |
| --- | --- |
| RELEASE DATE | MOVIE |
| January 23 | 'Strange Magic' (Lucasfilm) |
| February 20 | 'McFarland, USA' (Disney) |
| March 13 | 'Cinderella' (Disney) |
| April 17 | 'Monkey Kingdom' (Disneynature) |
| May 1 | 'Avengers: Age of Ultron' (Marvel) |
| May 22 | 'Tomorrowland' (Disney) |
| June 19 | 'Inside Out' (Pixar) |
| July 17 | 'Ant-Man' (Marvel) |
| October 9 | 'The Jungle Book' (Disney) |
| October 16 | Untitled Steven Spielberg Cold War Spy Thriller (DreamWorks) |
| November 25 | 'The Good Dinosaur' (Pixar) |
| December 18 | 'Star Wars: The Force Awakens' (Lucasfilm) |