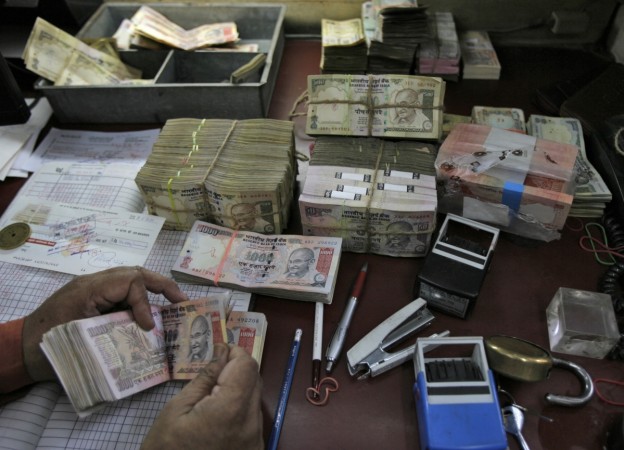 Prime Minister Narendra Modi warned those hoarding back money to declare such assets by Sept. 30 by taking advantage of the government provided disclosure window. The prime minister asserted that no reprieve would be offered after the deadline, reported PTI.
"Let me tell the countrymen that this chance is till Sept. 30. Consider this as the last chance. It will be better that you take advantage of the window provided and save yourself from the difficulties that you can face after Sept. 30," Modi said in his monthly radio programme 'Mann Ki Baat'.
He added that those making voluntary disclosures won't be asked to reveal the source of black money. Those who possess black money can absolve themselves from their burdens by paying a penalty.
"I have promised that there will be no inquiry into the source of the undisclosed income and assets if the declaration is made voluntarily. That is why I am saying it is a good chance for becoming a part of transparent system," he said.
The prime minister also said that taxation rules were lax earlier and people would tend to avoiding paying taxes.
"But gradually, times changed. Now, for a taxpayer, it is not much difficult to abide by the government rules. Still, old habits die hard," he said, adding that tax evasion still persists.
"My plea is that by running away from rules, we lose our peace. Any small person can harass us. Why should we let it happen? Why not ourselves give correct information to the government about our income, about our wealth? For once, dispose off the baggage of the past. I appeal to my countrymen to get free from this," he said.
Modi said he was amazed to know only 1.5 lakh people out of 1.25 crore citizens in the country show their taxable income of over Rs. 50 lakh. "This cannot be digested by anybody. One can see lakhs of people with taxable income of over Rs. 50 lakh in big cities."
The prime minister said he instructed officials of Income Tax, Customs and Excise to "hand-hold" the public to encourage them to become law-abiding citizens and cultivate an atmosphere of trust instead of nurturing a culture of fear of taxmen.
"Before taking any tough step, the government wants to give the people a chance. Therefore, my brothers and sisters, there is a golden chance to declare your undisclosed income. In other words, it is a way out of difficulties that will come after Sept. 30....I don't want that you should feel any difficulty after Sept. 30," Modi emphasised.