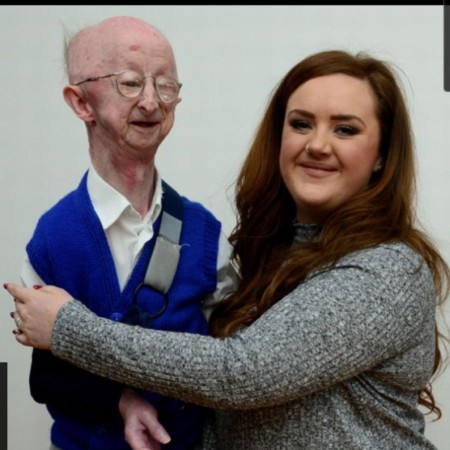 Disabled pensioner Alan Barnes, who was robbed by a drug addict in January, is all set to move in to his new home.
Scores of people across the globe came forward to raise money to help Barnes. The 67-year-old pensioner was scared of returning to his own home in Gateshead after the attack. A local beautician Katie Cutler, 21, began an online fund raising campaign to help him; and the team has raised more than £330,000.
He now has the keys to his new two-bedroom terrace house.
"I'm very grateful still to everyone who helped me get this house, especially Katie. It's lovely to have my independence back. I'm looking forward to seeing the locals again and having a chat with them," Barnes said to DailyMail.
Barnes, a 4ft 6 inches tall Briton, was mugged by Richard Gatiss earlier this year. Gatiss was sentenced to four years in jail by Newcastle Crown Court in April. The criminal had broken the old man's collar bone when he refused to give him money.
After spending £150,000 on his new home, Barnes now plans to use the remaining donation to furnish it.
Check out the photos of Alan Barner's new home below:
Mugging victim Alan Barnes moves into new home after £300,000 raised for him http://t.co/UUe3VRriz2 pic.twitter.com/UmAbTNJkzz

— Sam Webb (@SamWebbwriter) April 16, 2015
Disabled Alan Barnes who had £300k raised for him after he was attacked gets keys to new home http://t.co/v5RPL1LI67 pic.twitter.com/eRQguZEKsc — BBC News England (@BBCEngland) April 16, 2015
HAPPY ENDING! Alan Barnes NEW home Day. Pics by @northnews staffer @CRatcliffeNNP : pic.twitter.com/ibE1Oy7nyt (psst well done @WithLoveGracie )

— Ted Ditchburn@NNP (@TedDitchburnNNP) April 16, 2015
Disabled mugging victim Alan Barnes spends first day in new home after £330k online appeal http://t.co/eQhbJY3XdE pic.twitter.com/VAhOxHwpor — ITV News Tyne Tees (@ITVtynetees) April 16, 2015
Disabled Gateshead pensioner Alan Barnes moves into new house. @JonHarle1 & Anne from 4. @WithLoveGracie @MisskCutler pic.twitter.com/EA7YqcaEIy

— BBC Newcastle (@bbcnewcastle) April 16, 2015
Check out his video below: