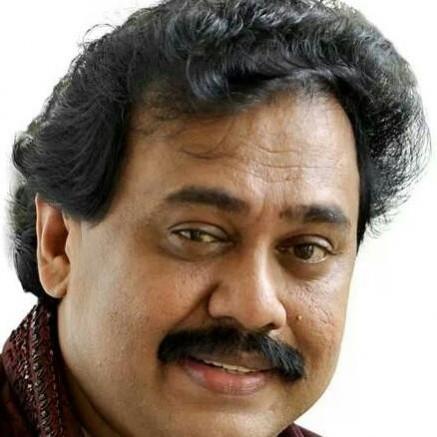 Director Vinayan is known as a rebel in the Malayalam film industry and now he has come against AMMA (Association of Malayalam Movie Artist) president and MP Innocent and FEFKA (Film Employee Federation of Kerala) head and director B. Unnikrishnan. The comments regarding both Innocent and Unnikrishnan were posted by Vinayan on his Facebook page, along with the announcement of his new film "Little Superman", which is all set to release soon.
The director, who apparently faced a lot of problems to complete his new project, mentioned about that on the social networking site.
"I had chosen Shammi Thilakan to play a character in my upcoming film and had given him the advance. But he backed out of the project a week before the shooting. Shammi told me that he was forced by AMMA president and actor Innocent to return the advance amount given to him. Shammi somehow couldn't stand the pressure from the president and returned the advance to me," said Vinayan.
Vinayan added that even the music composer M. Jayachandran did the same.
"Music composer Jayachandran met me at home and confirmed that he is happy to be part of my film. But he too couldn't stand the mental pressure and threatening from B. Unnikrishnan. Jayachandran told me in tears that he was under a lot of pressure. I had to finally step forward and tell him that he need not have to take so much pressure, so I went ahead with Mohan Sithara to compose the film's music," added the director.
"AMMA and FEFKA may be able to influence some actors and make them stop from working with me. They have tried their best to block the announcement of my film. It seems like the biggest problem for them right now is that I am still making films even without a big star cast and yet there are people watching my films. I believe it is better to kill myself than begging in front of these people. Many young talents are coming up and hope they don't bow in front of such people," said the director.
"I thank veteran actor Madhu sir, and many others who have stood strongly with me despite the pressures from AMMA and FEFKA," Vinayan concluded.
Vinayan's new film "Little Superman" is a 3D film and revolves around the life of a 12 year old Willy Wilson, who faces unexpected problems in his life. The film is touted as a mix of reality and fantasy and is assured as a visual treat by the director.